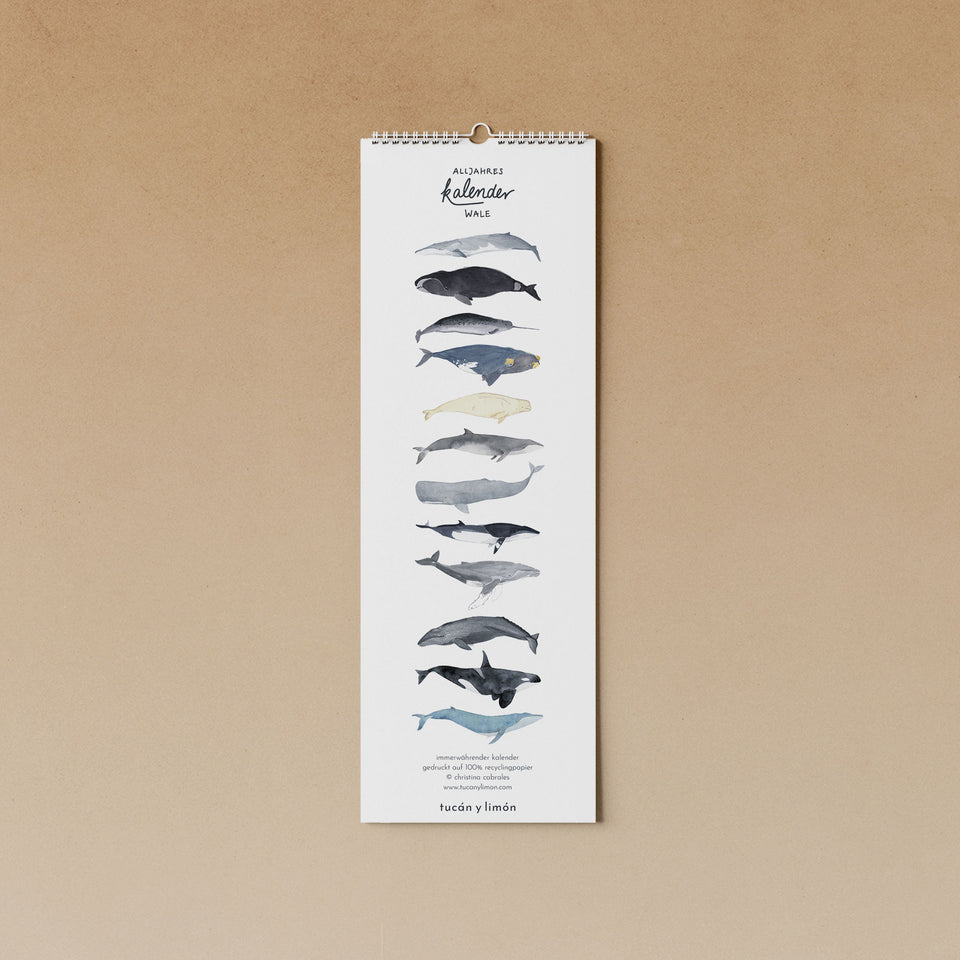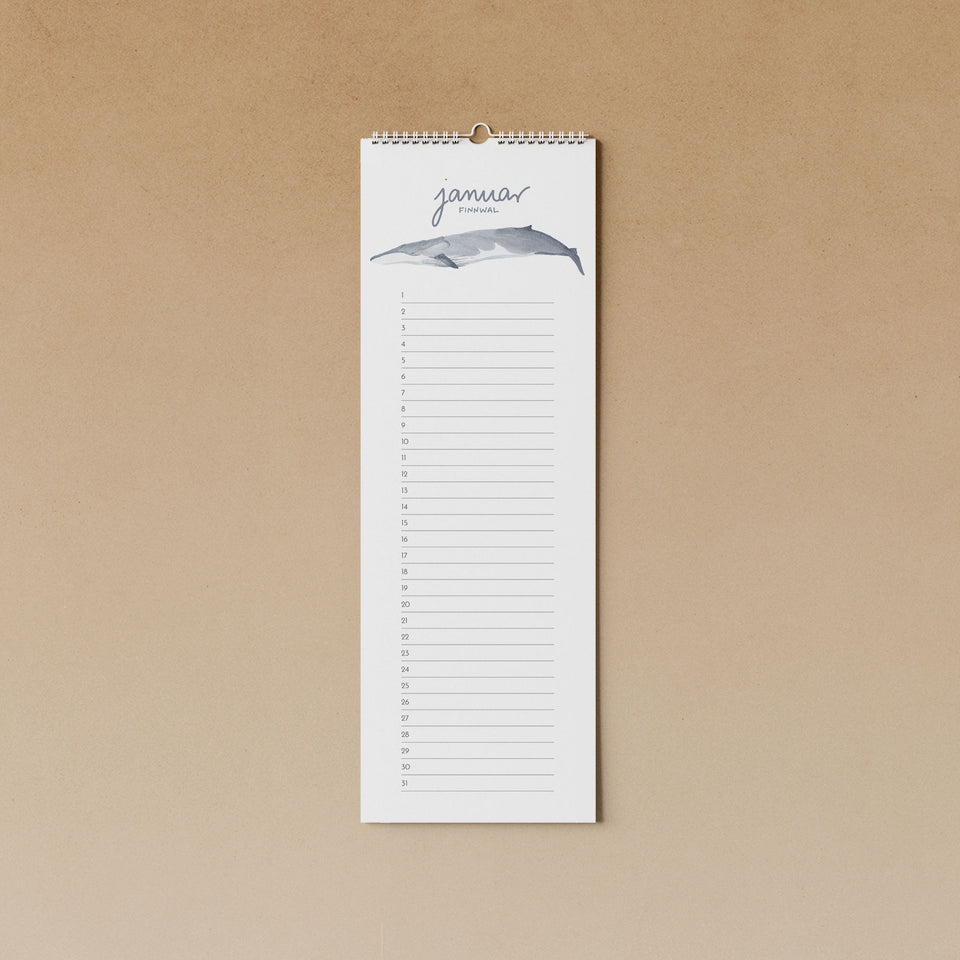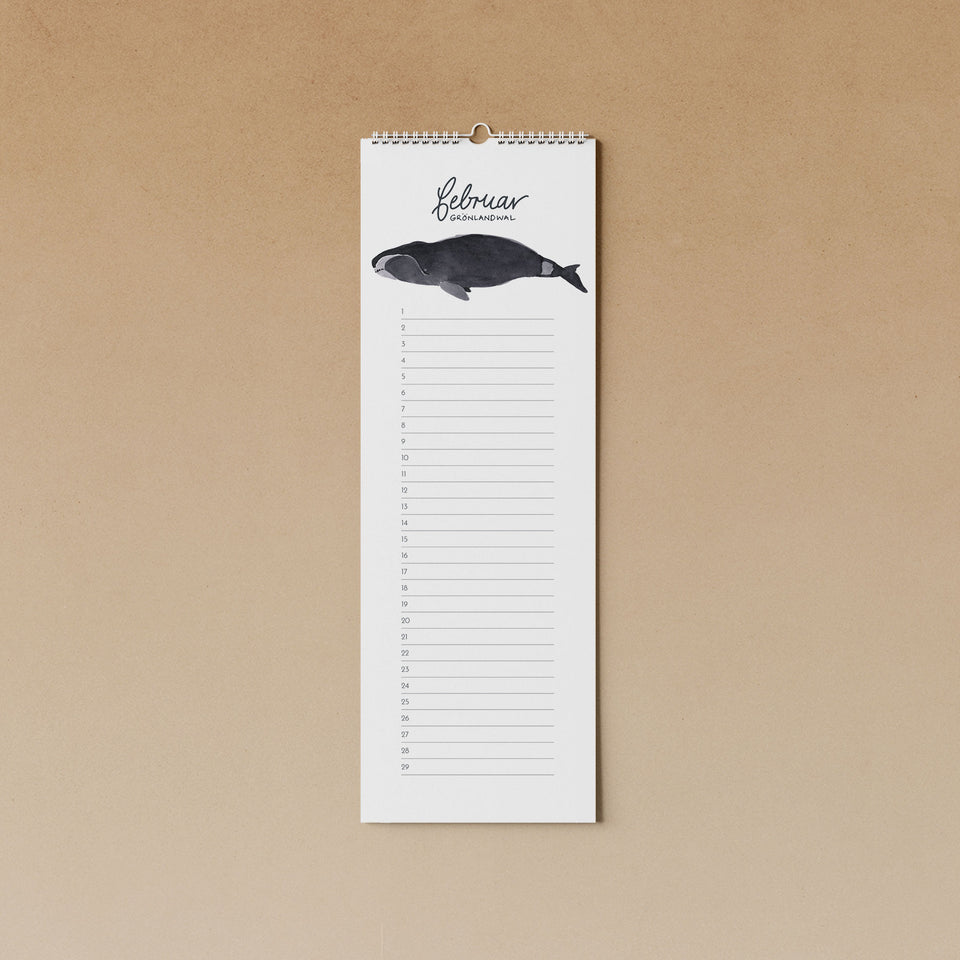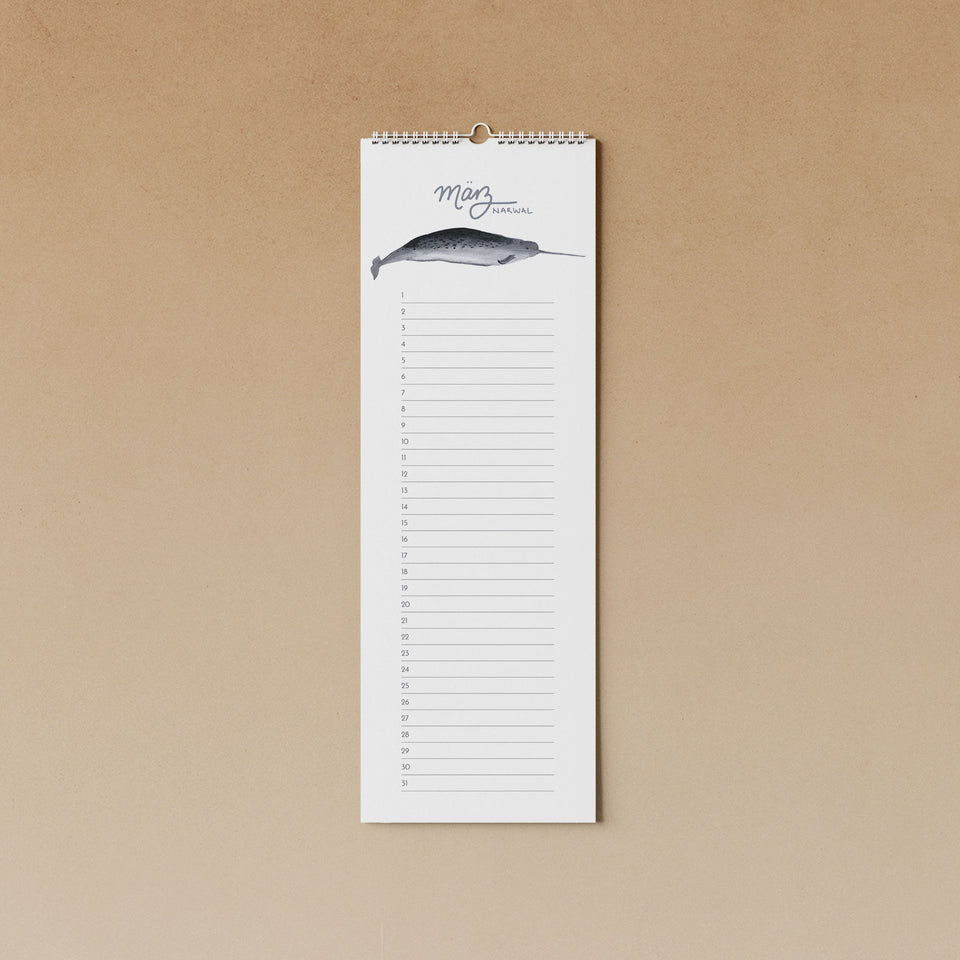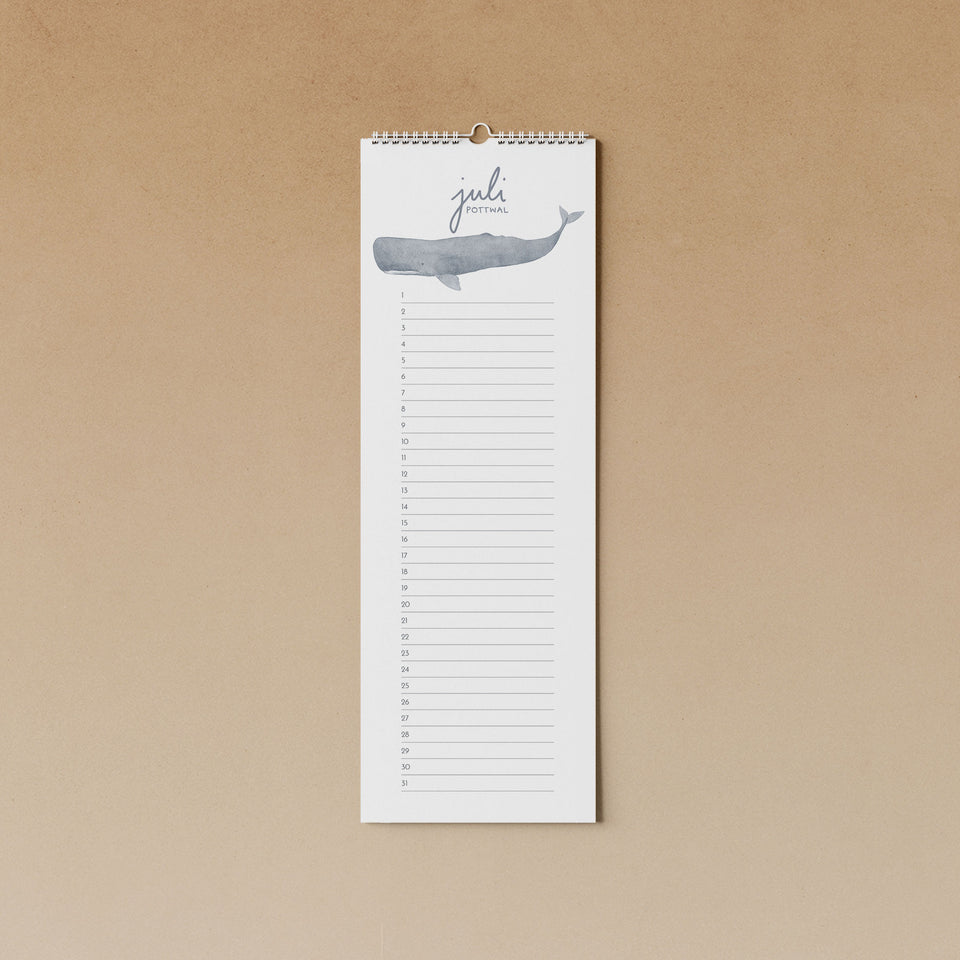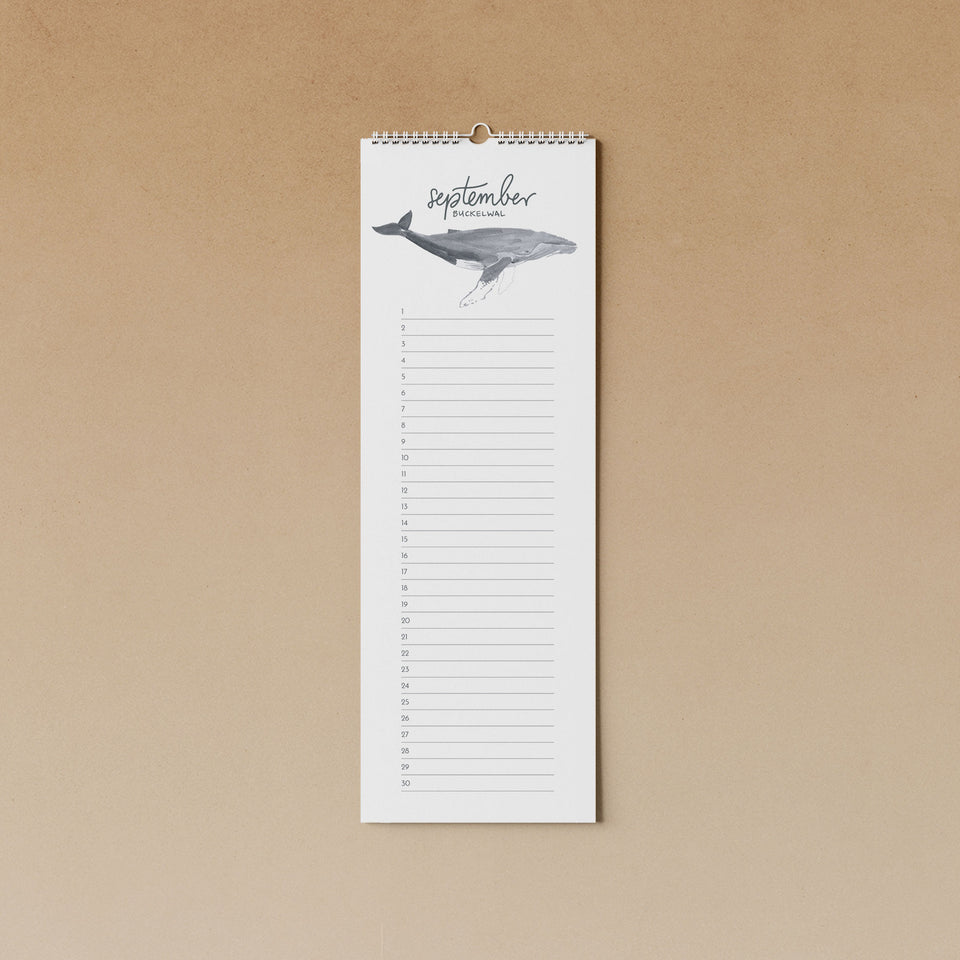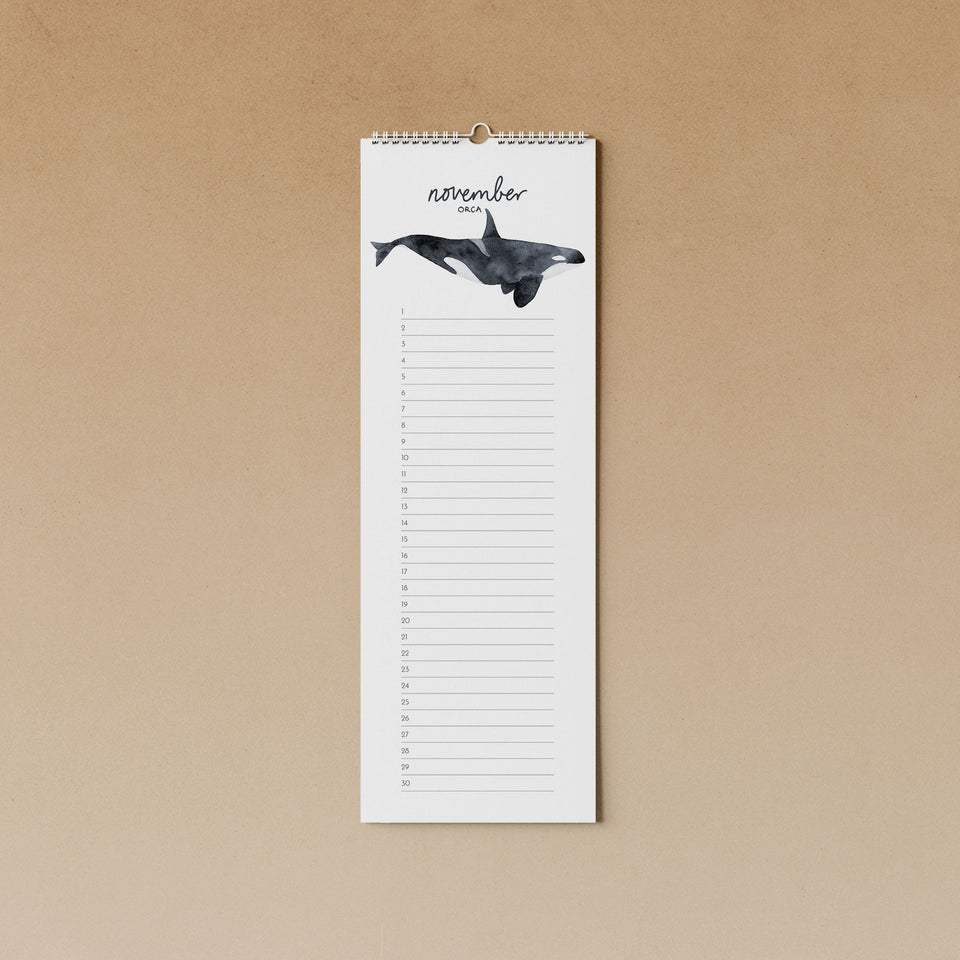 Everlasting Birthday Calendar "Whales" / túcan y limón
Everlasting and sustainable birthday calendar in half A4 format.
This birthday calendar reminds you of all birthdays, anniversaries and other important dates. It is the perfect wall decoration and makes for a great present for any whale lover (to be). 
Each month showcases a different whale illustration from blue whale to sei whale. 
. Format: 10,5 cm x 29,7 cm
. Paper: 100% recycled paper (250 g/m2, Blauer Engel)
. climate-neutral print with bio-printing ink
. hand-illustrated watercolor drawings
. white spiral
. stabilizing cardboard at the back (380g)
. Made in Germany