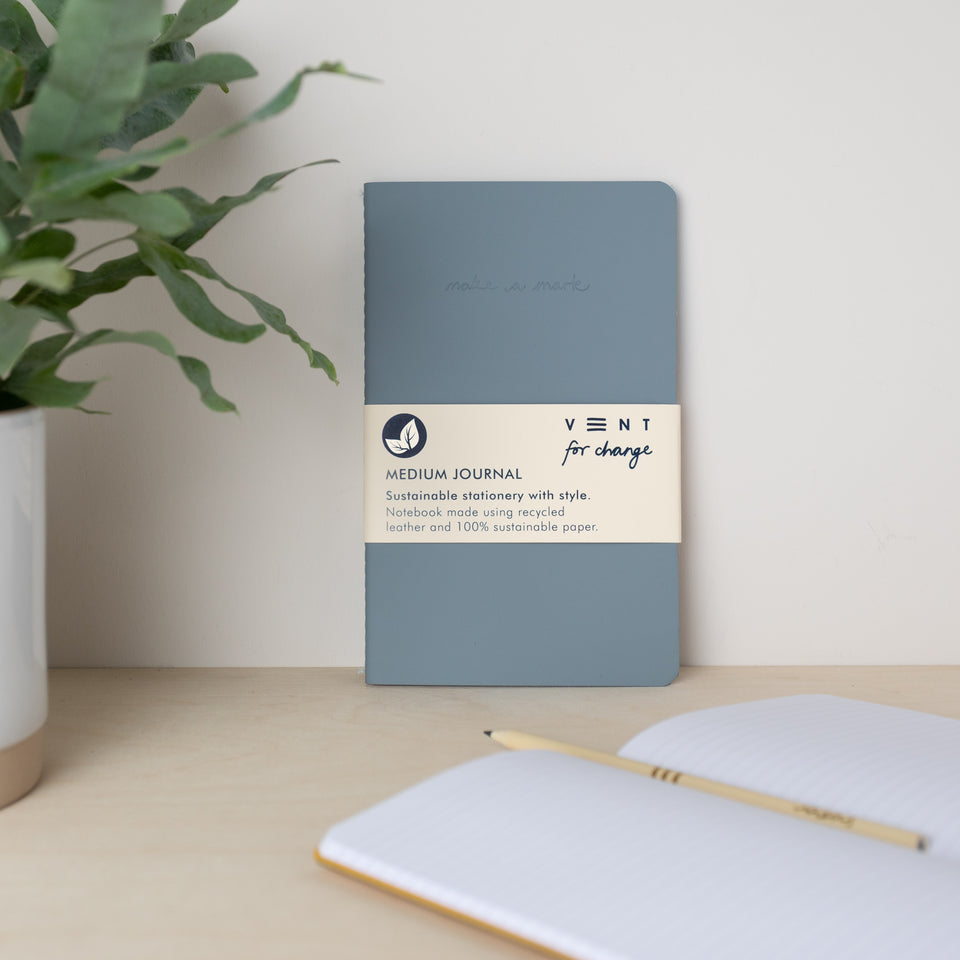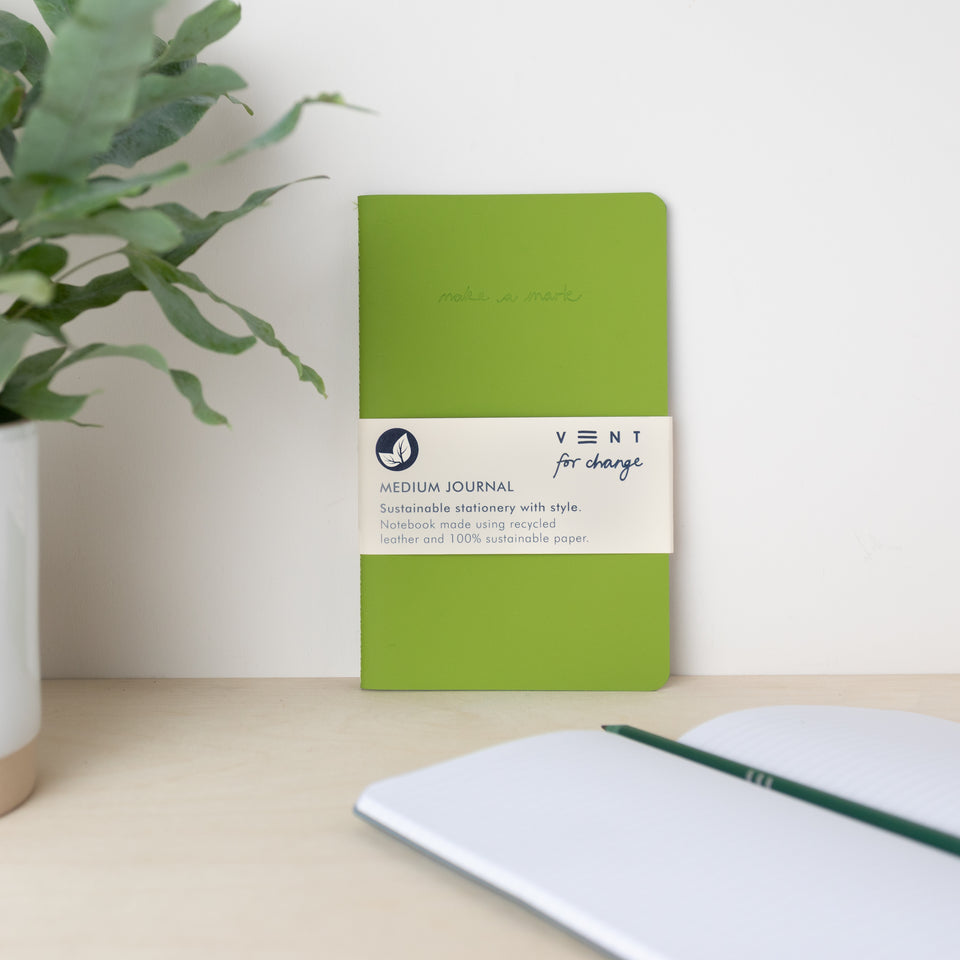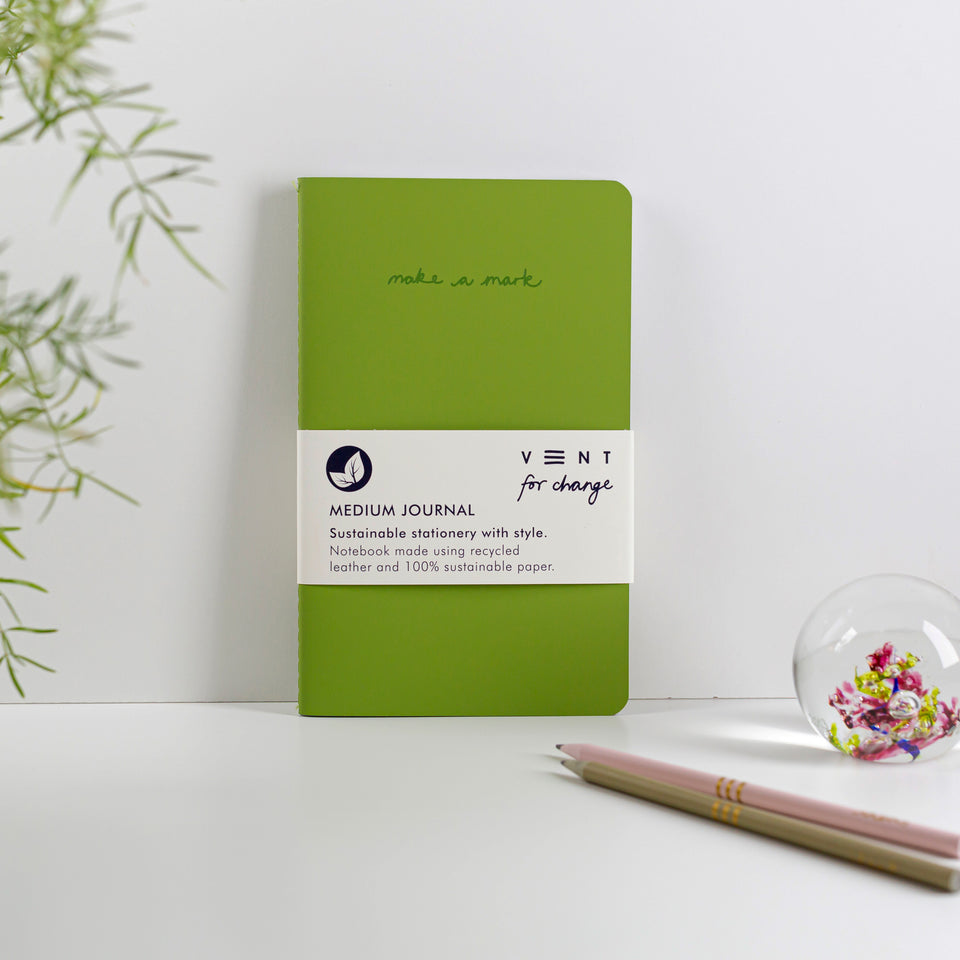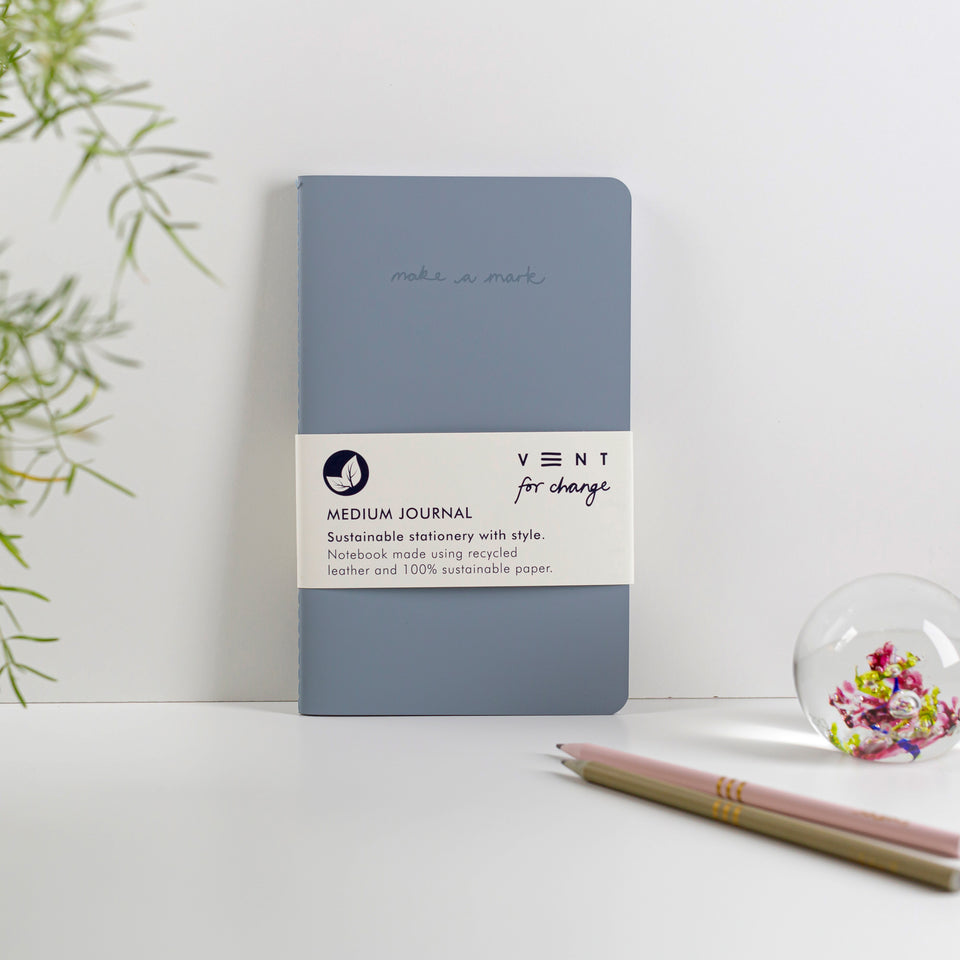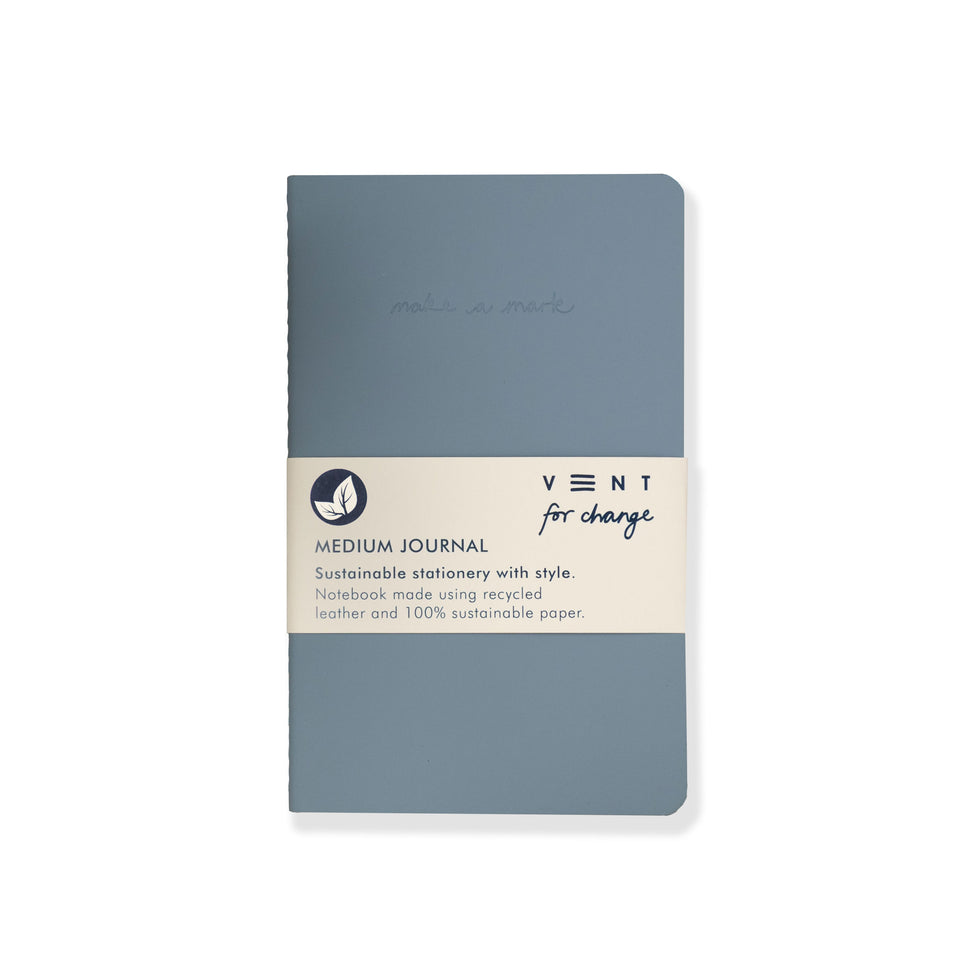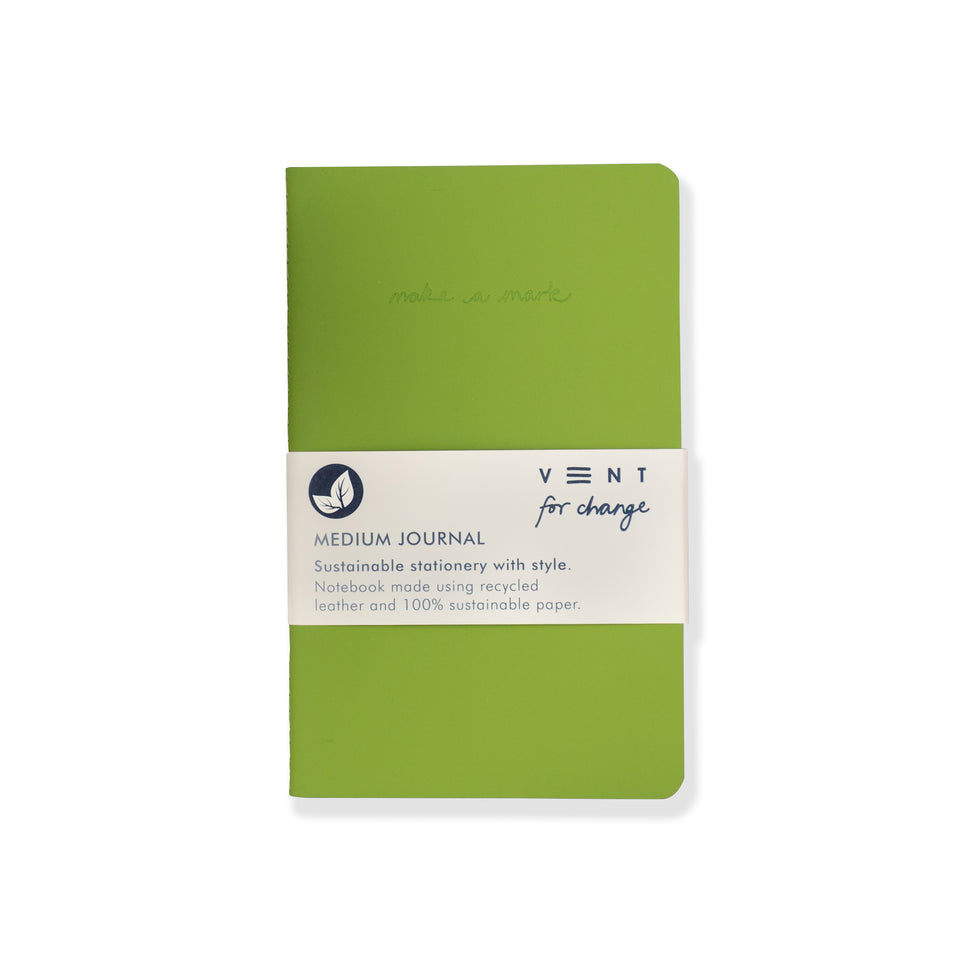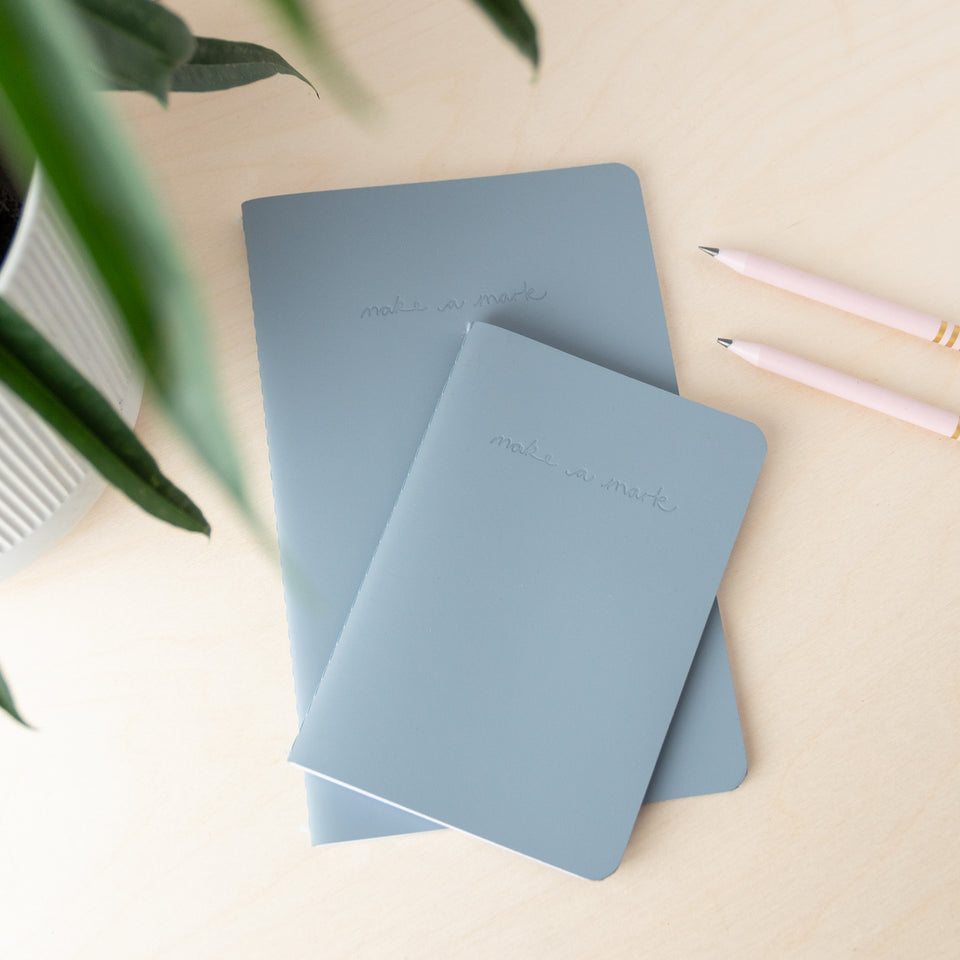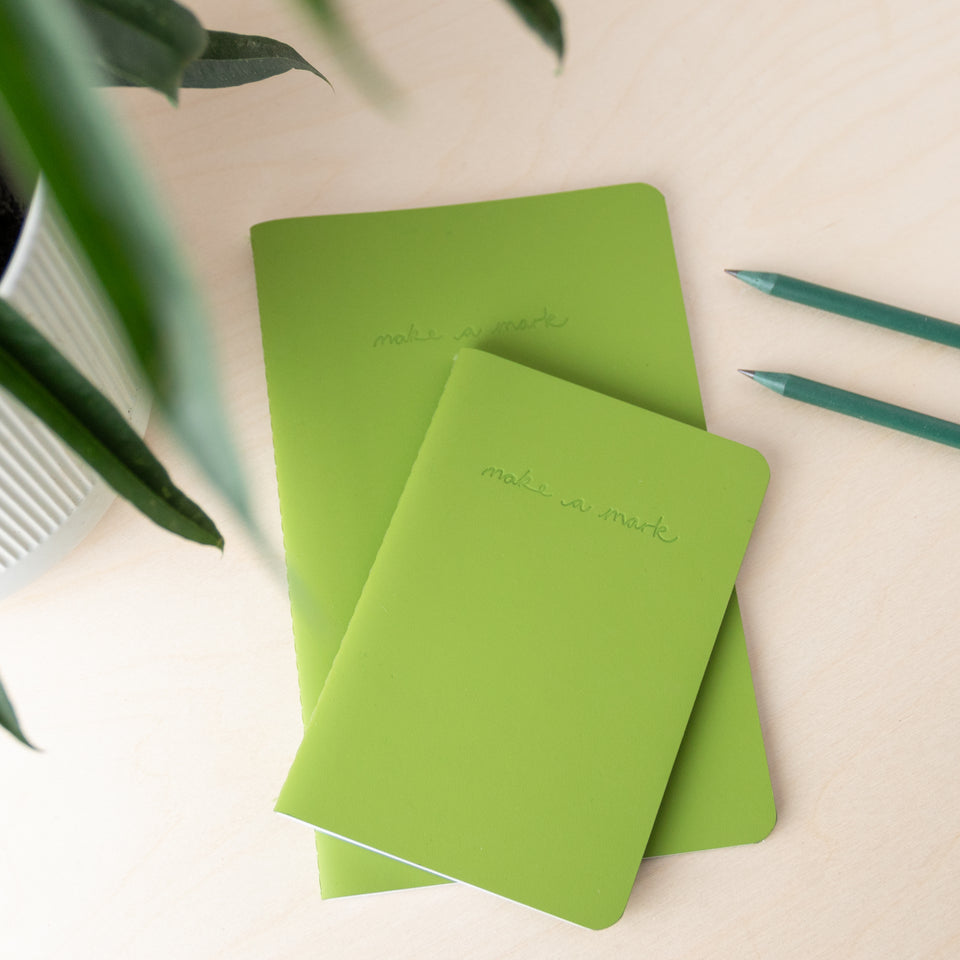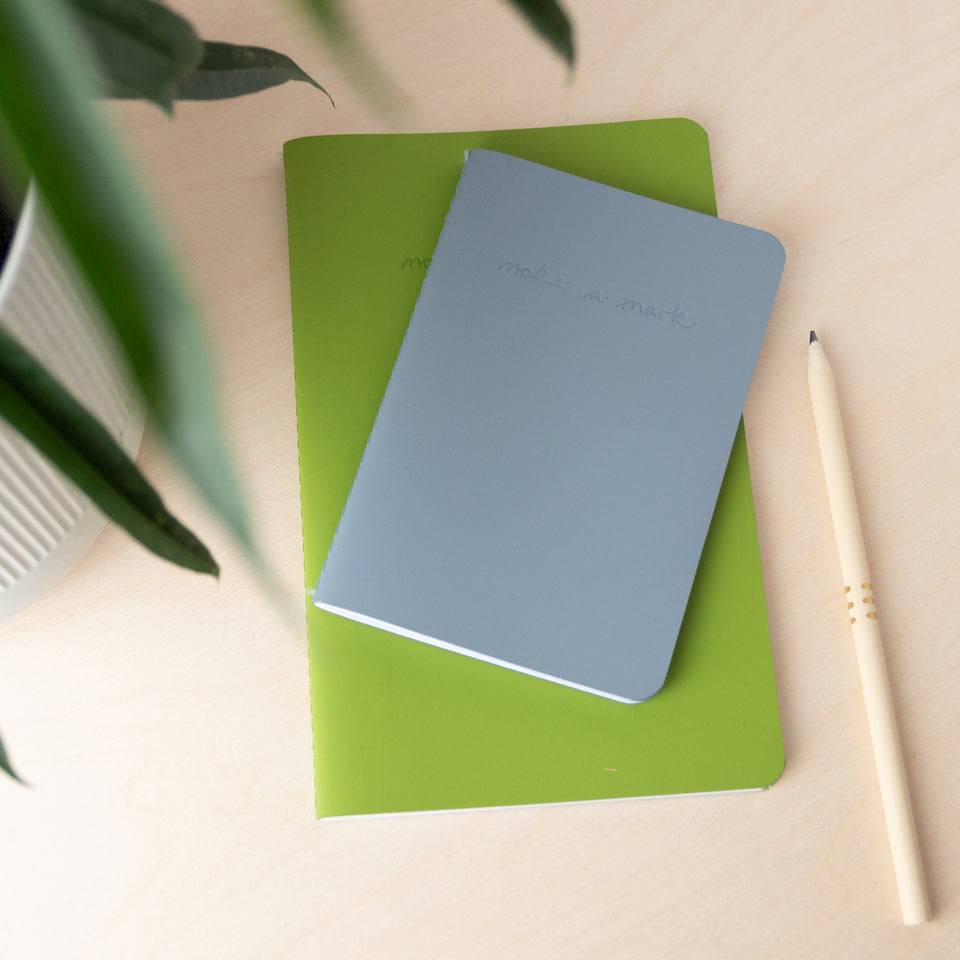 Recycled Leather Notebook / vent for change
This sustainable and slim A5 notebook is made from recycled leather and 100% sustainable paper. 
. size: 13 x 21 cm
. 62 pages
. 80g
. ruled / lined paper
. Colours: Dusty Blue and Green
. Debossing on the cover with "make a mark"
. thread stitched on the spine
Every VENT journal sold helps support children's education projects worldwide.