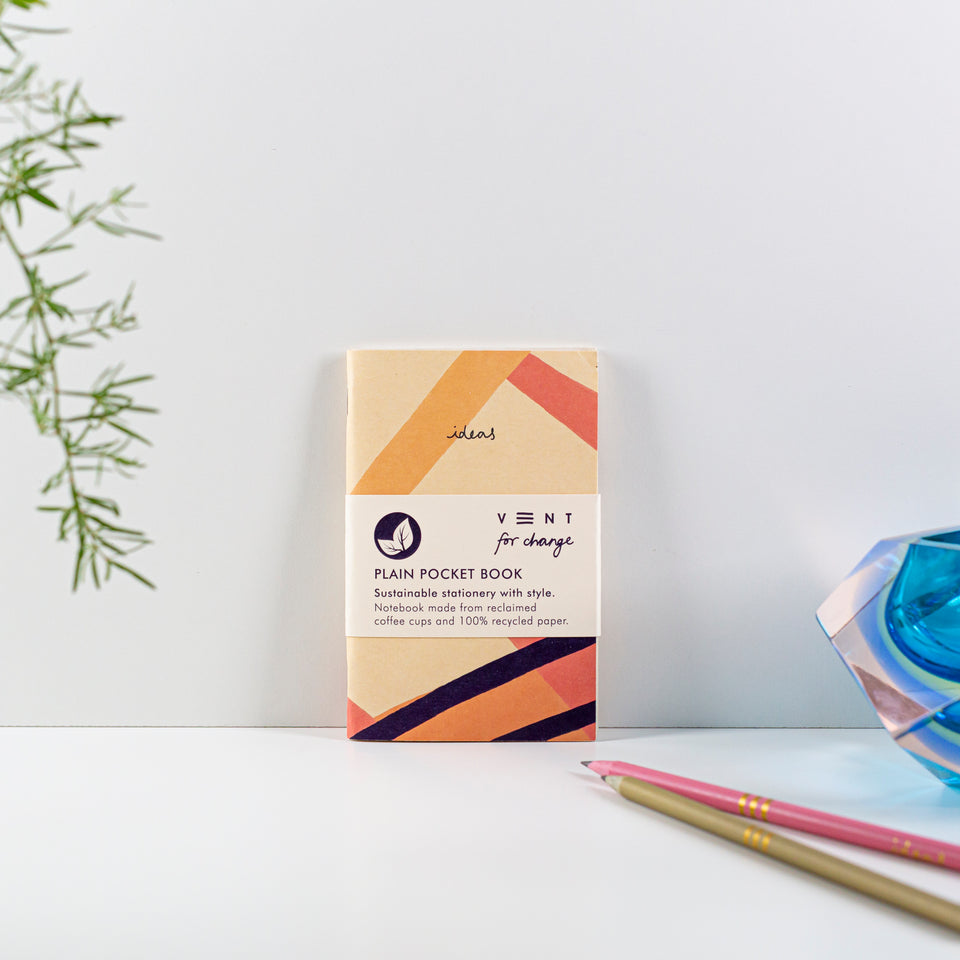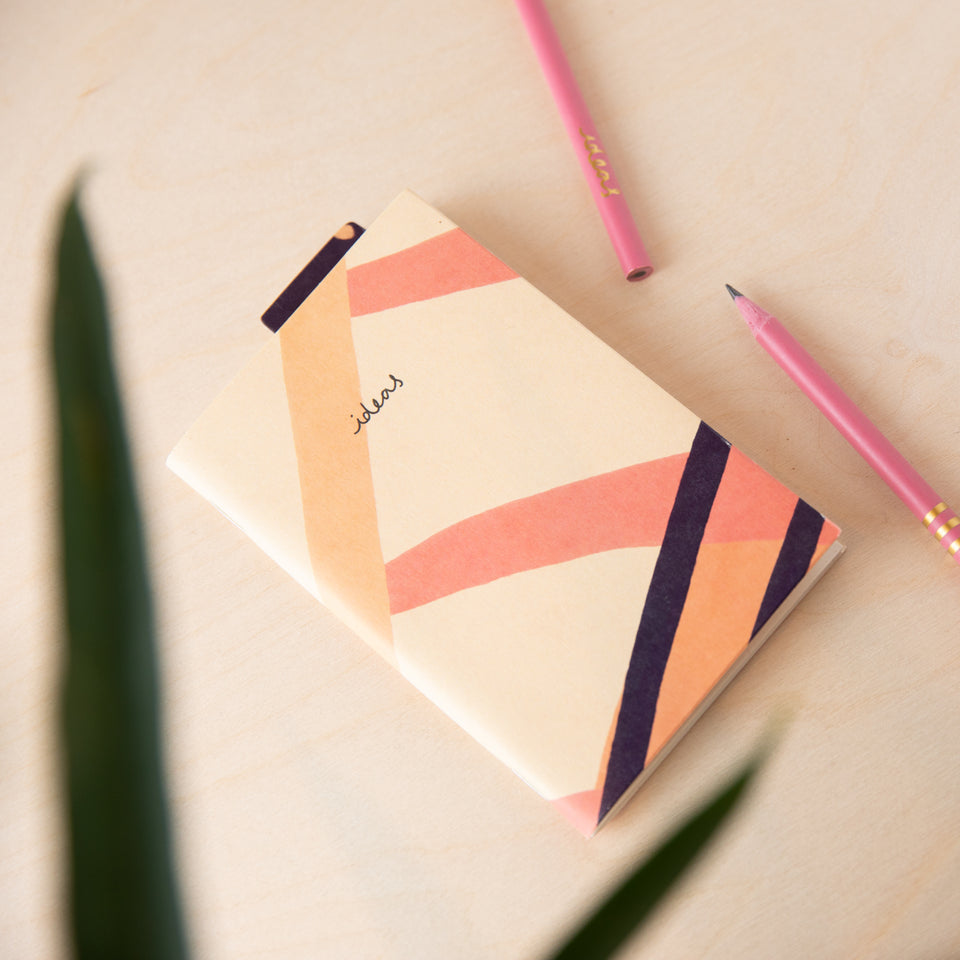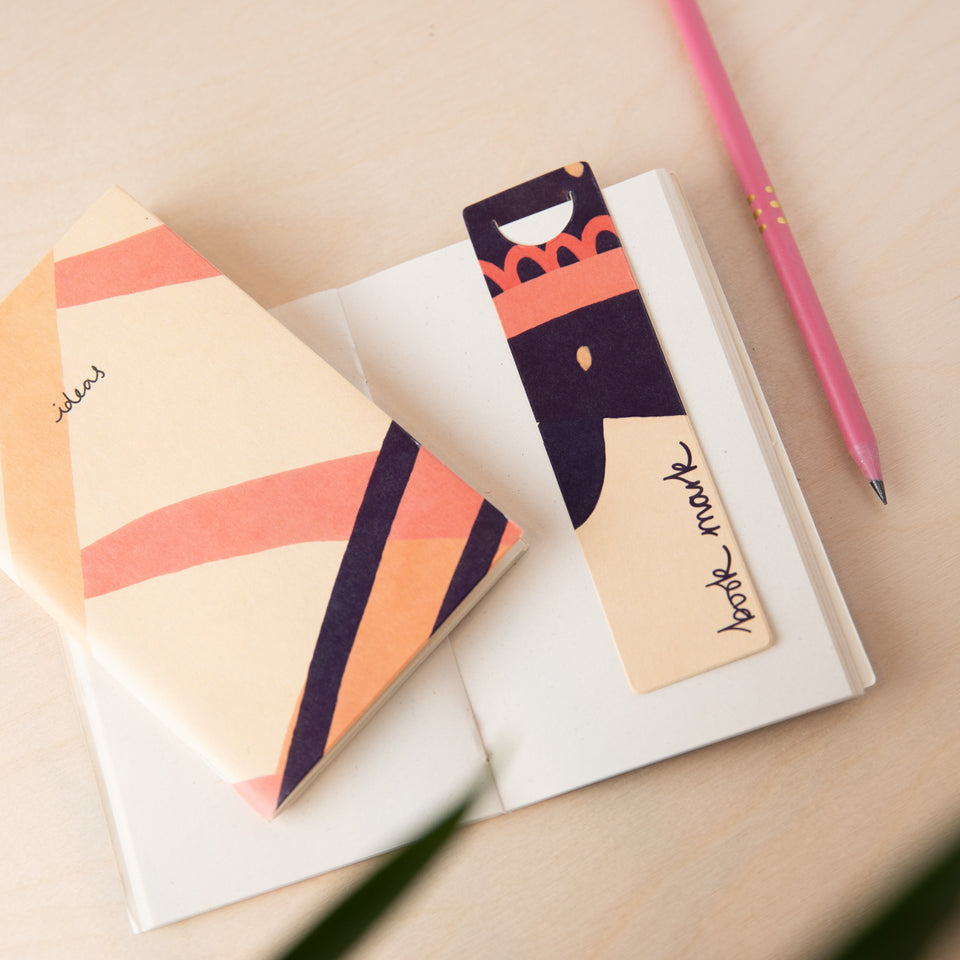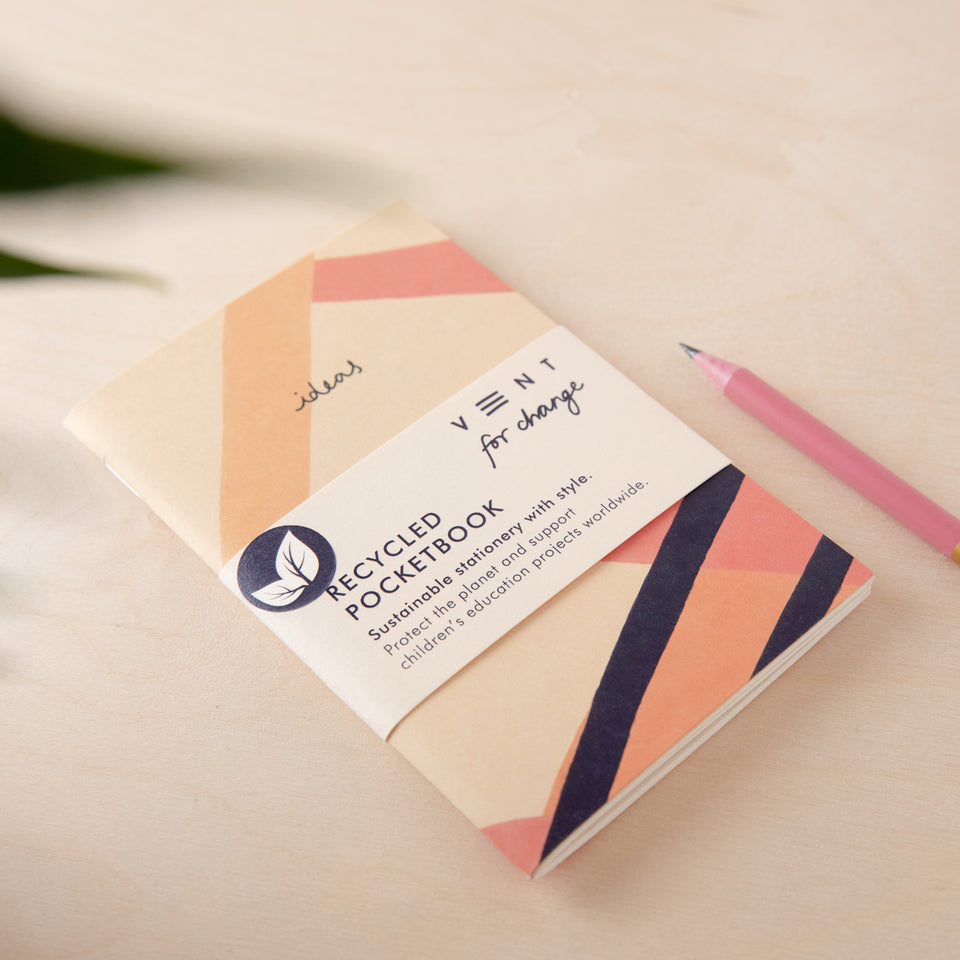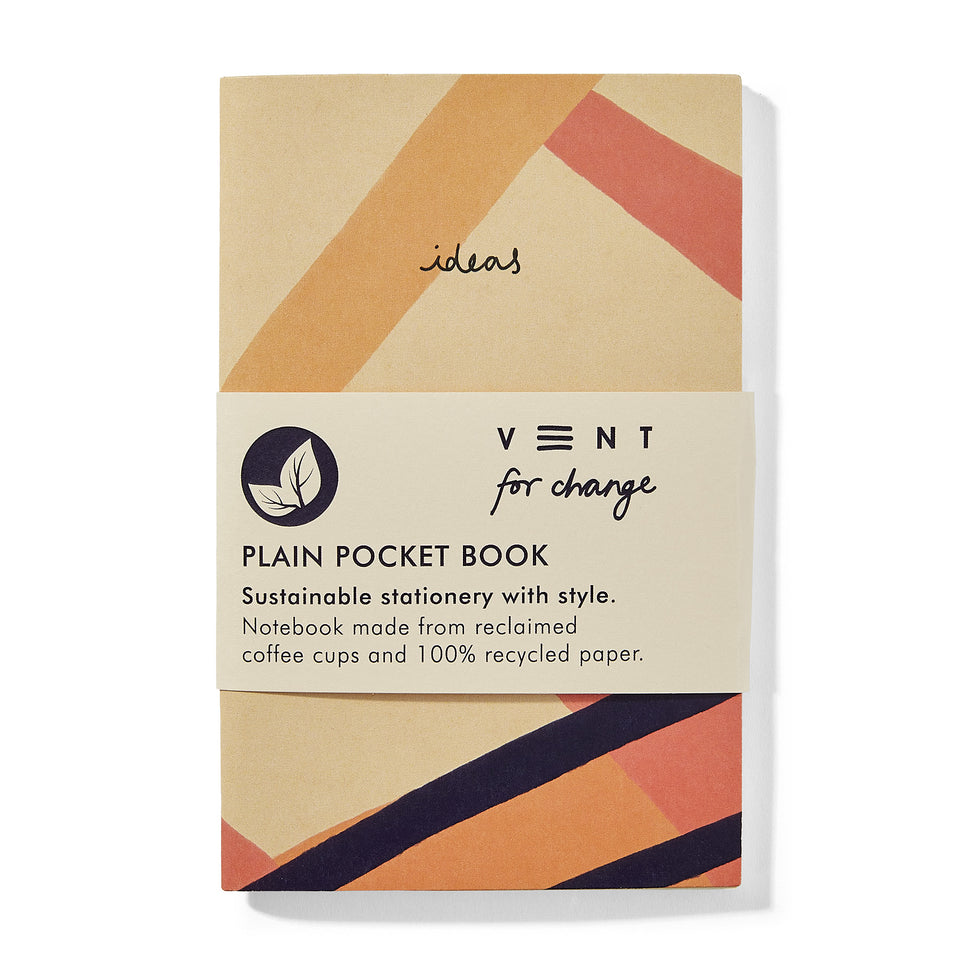 Pocket notebook *ideas* creme / vent for change
The cover of this sustainable pocket notebook feels great as you experience the haptics of 30% reclaimed corn fibre at the same time that you marvel at the nice colours and design. 
. Format: 9 x 14 cm (slim A6)
. Cover made from recycled paper including 30% reclaimed corn fiber
. with 100% recycled paper
. Plain / blanko paper
. hand made in the UK
Every VENT notebook sold helps support children's education globally.