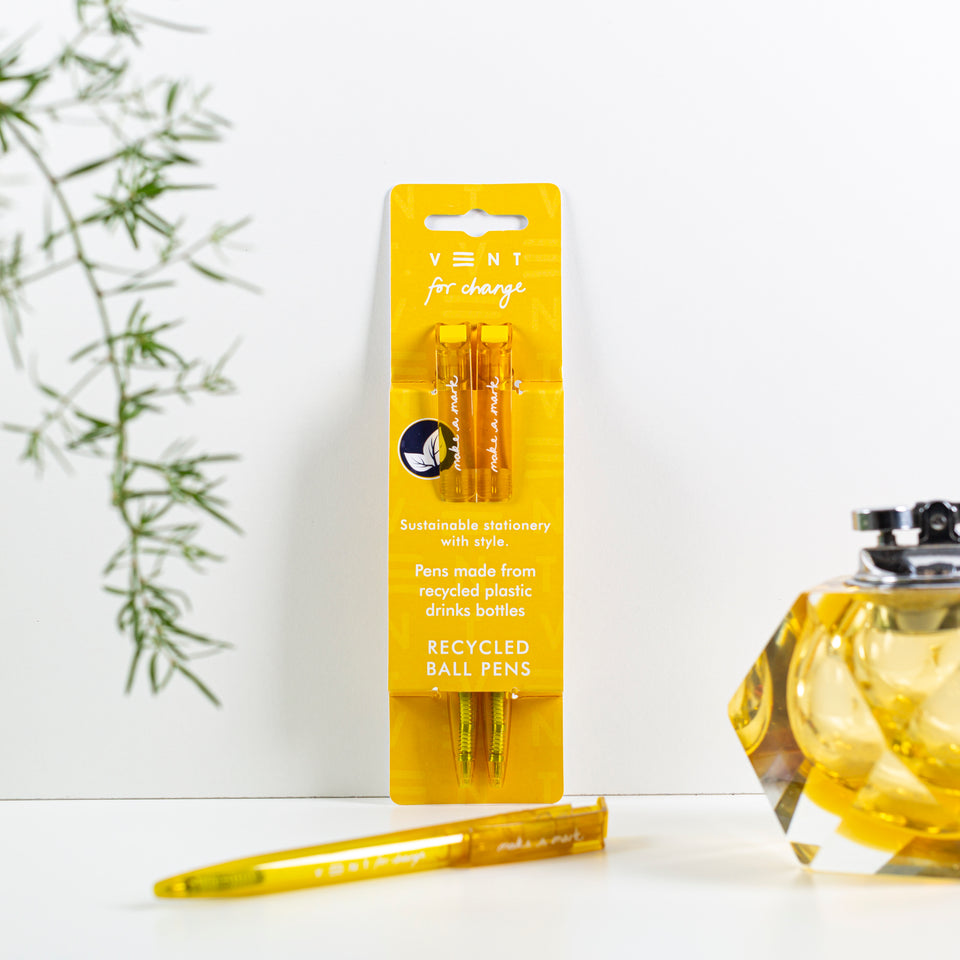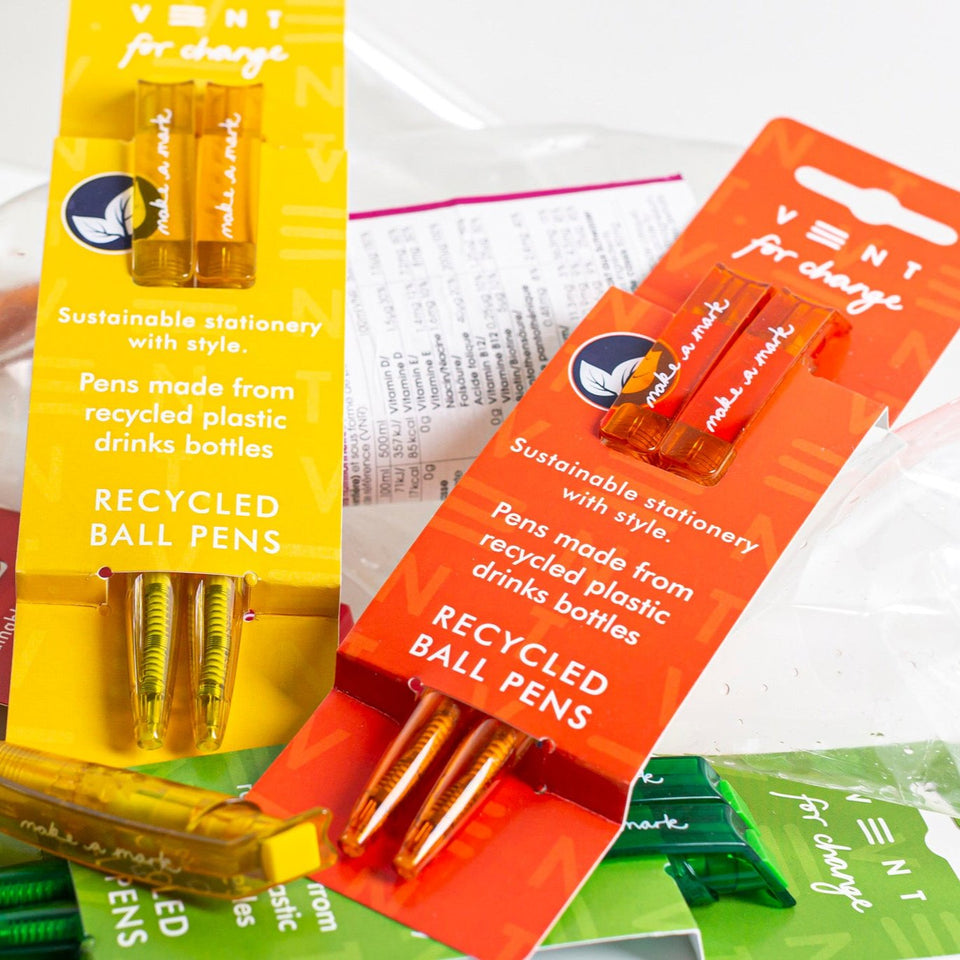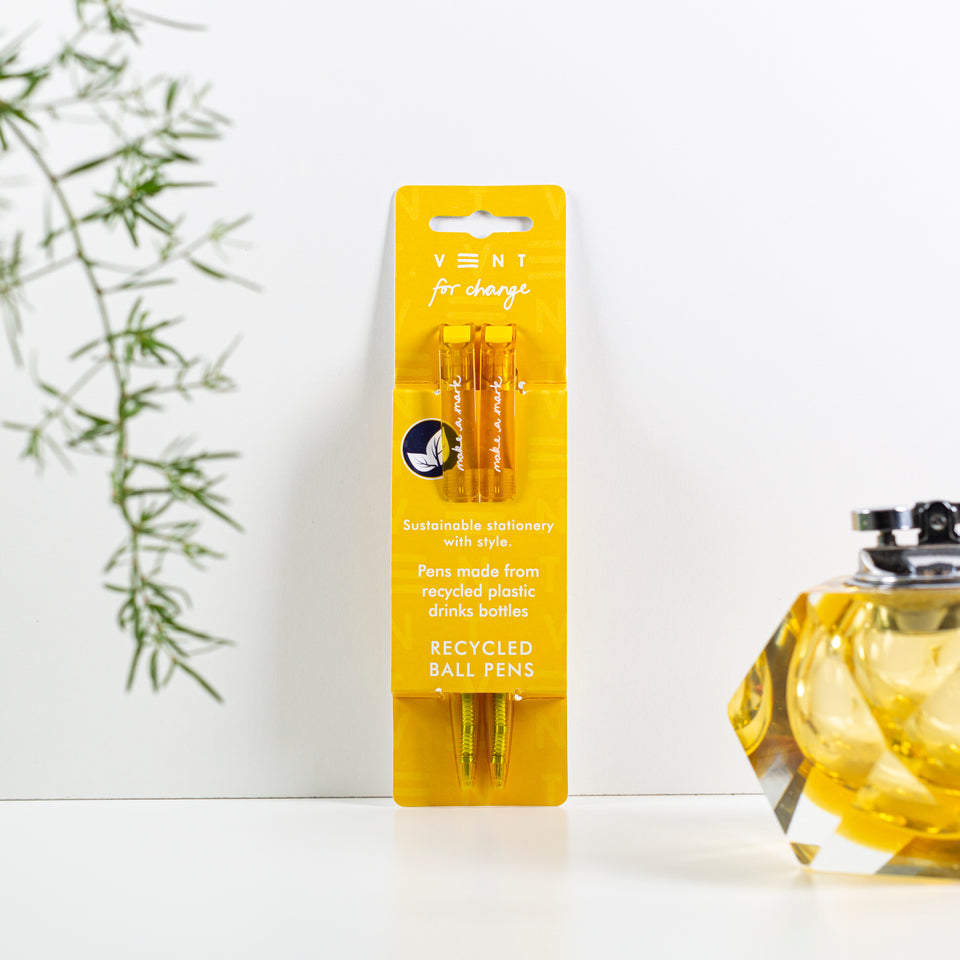 Pens made from recycled drinks bottles / vent for change
Set of 2 sustainable recycled ball pens printed with a "make a mark" design. 
. two pens in yellow
. black ink
. refillable
. made from recycled single use plastic drinks bottles
. Recyclable at their end of life
. Made in the UK
Every pack of VENT pens sold helps support children's education projects globally.