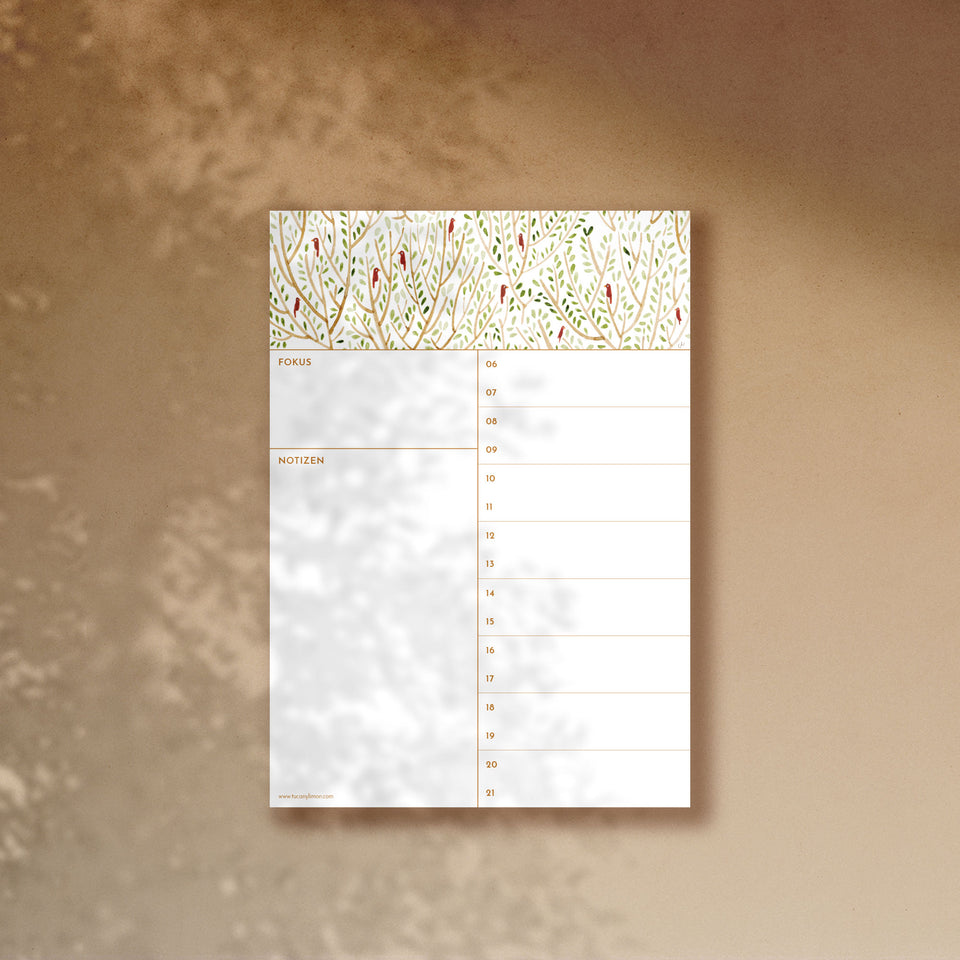 Notepad Day planner / túcan y limón
Sustainable notepad Day planner with hand-painted aquarelle illustration. 
Plan your day with this beautiful day planner for more focus and clarity. 
Planning your days in time blocks can be helpful and you feel more satisfied as most to do's on your list take more time and are seldomly done in one day. 
. Paper: 100 recycled paper
. 50 pages
. stabilised at the back with cardboard
. Made in Germany