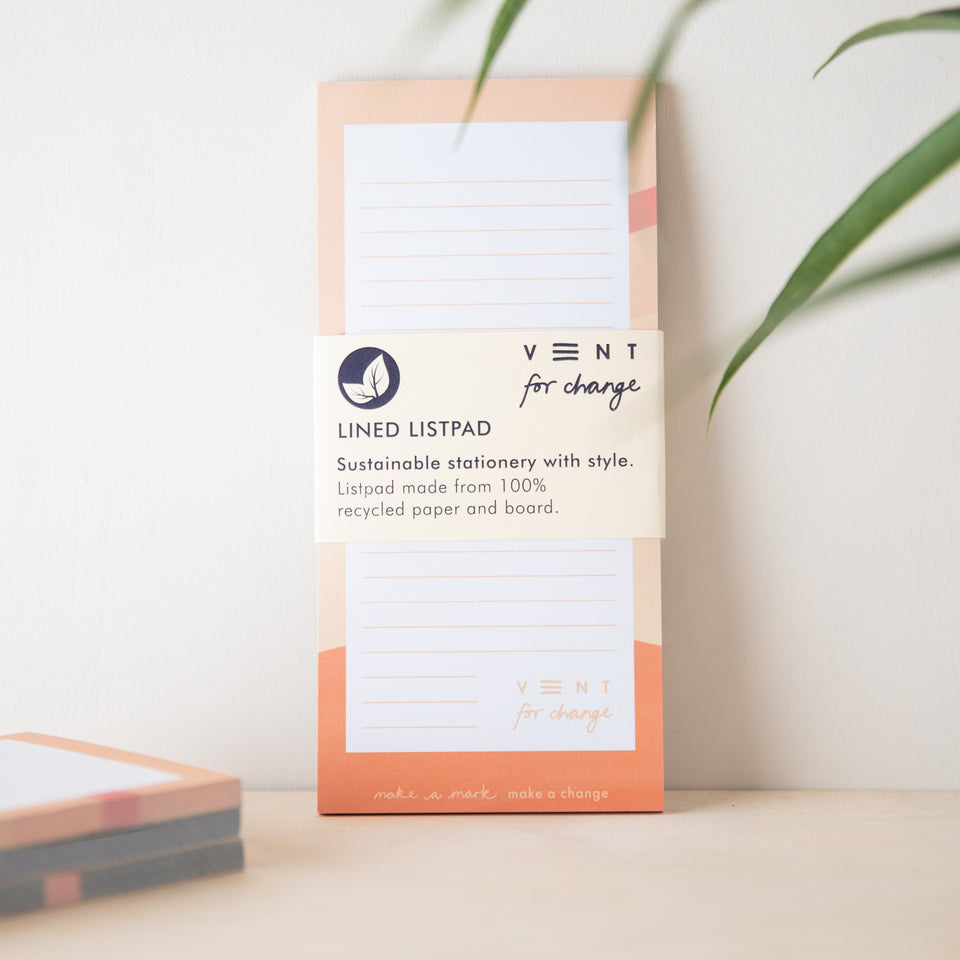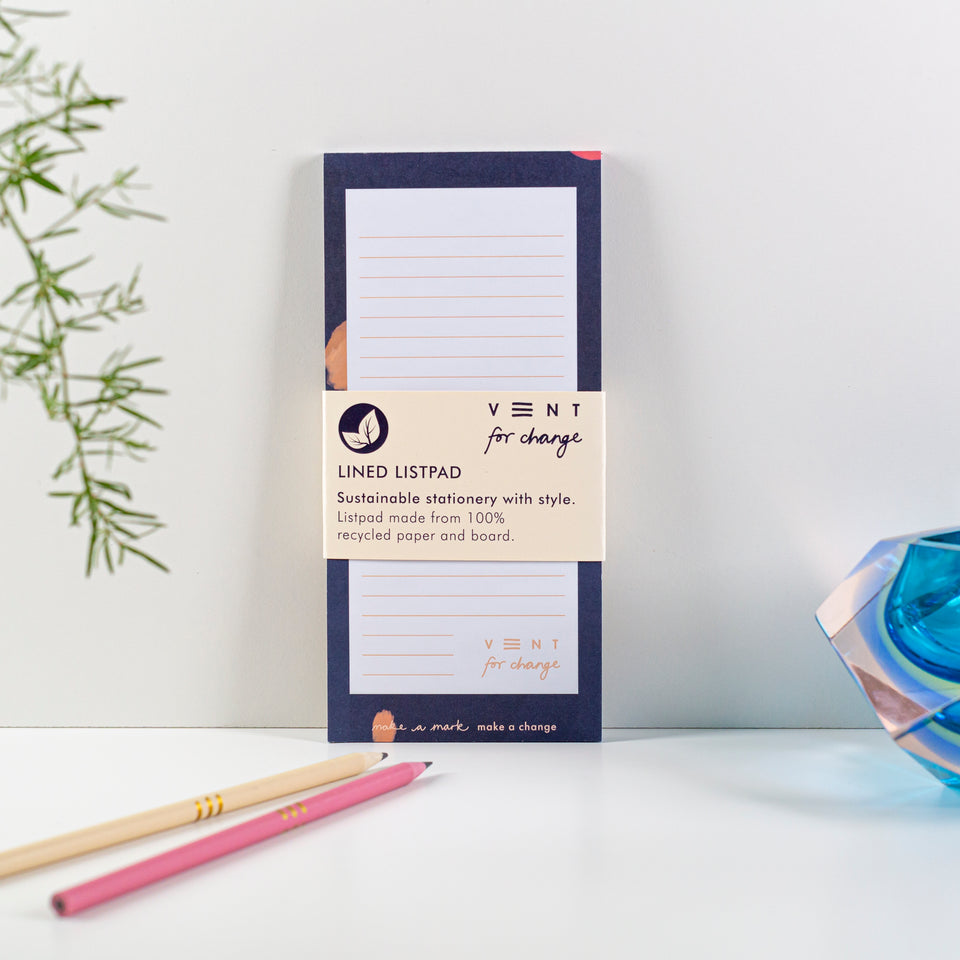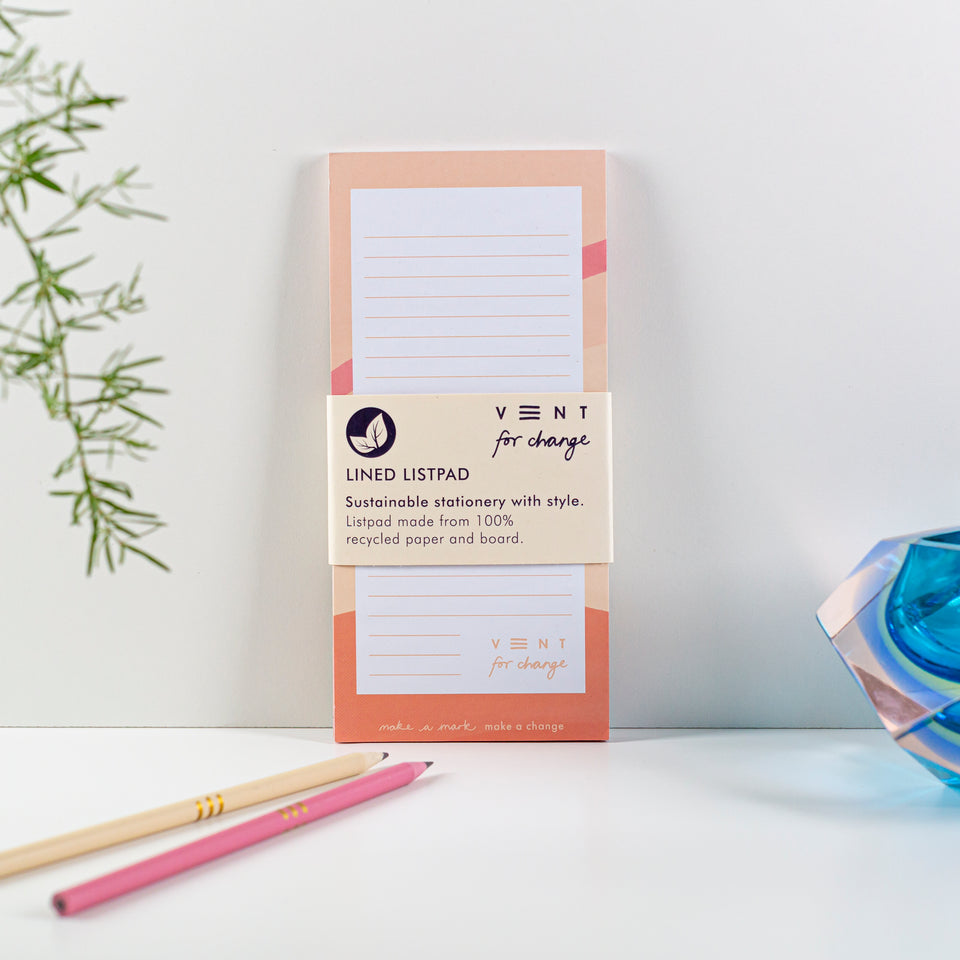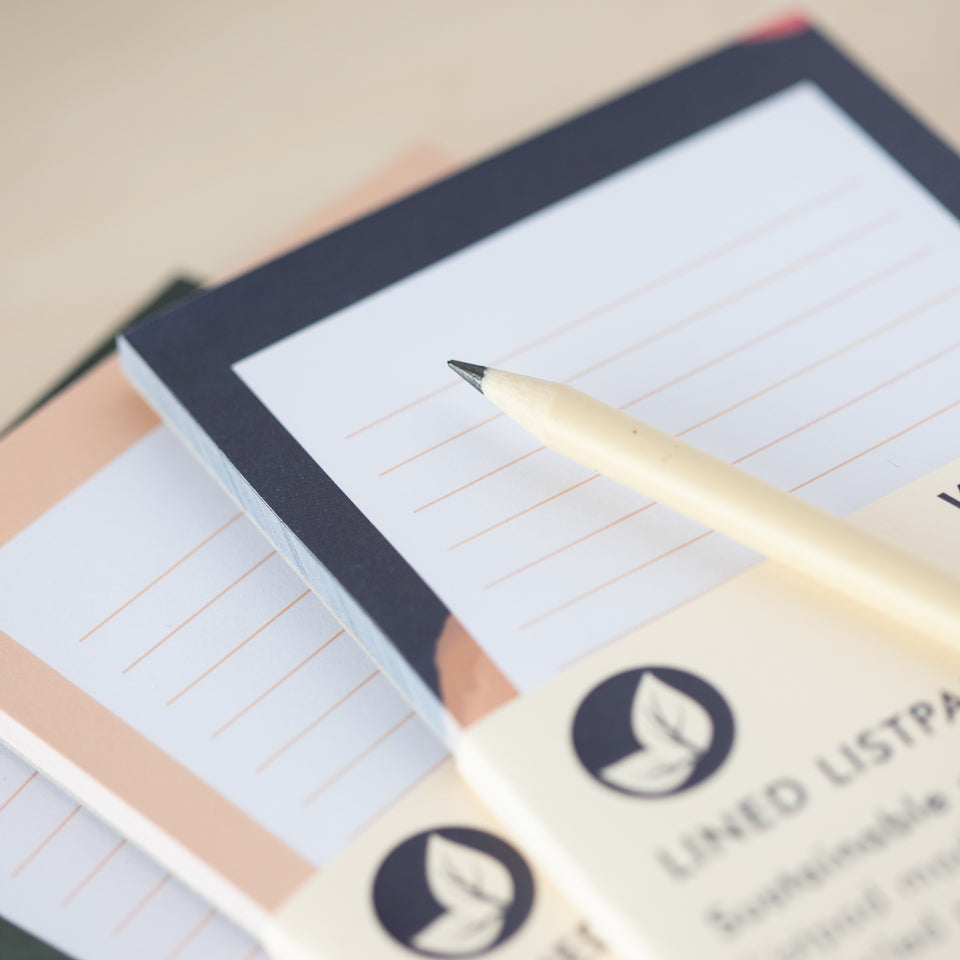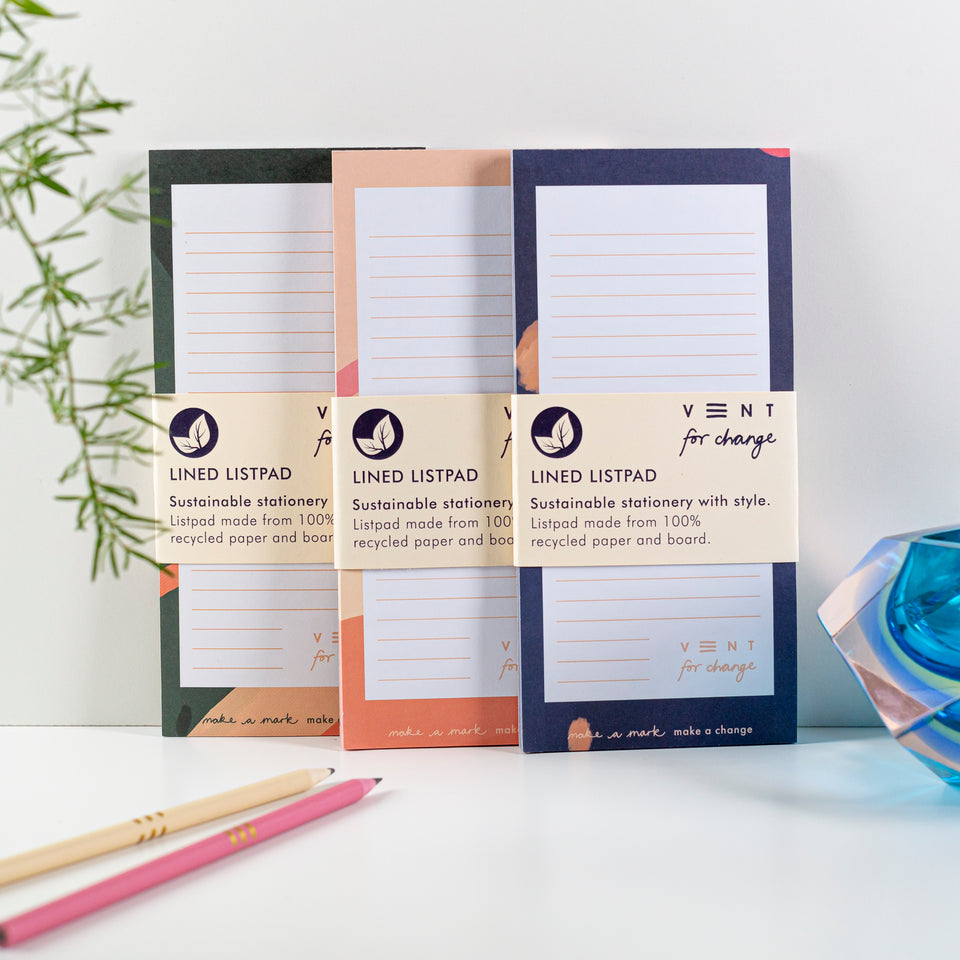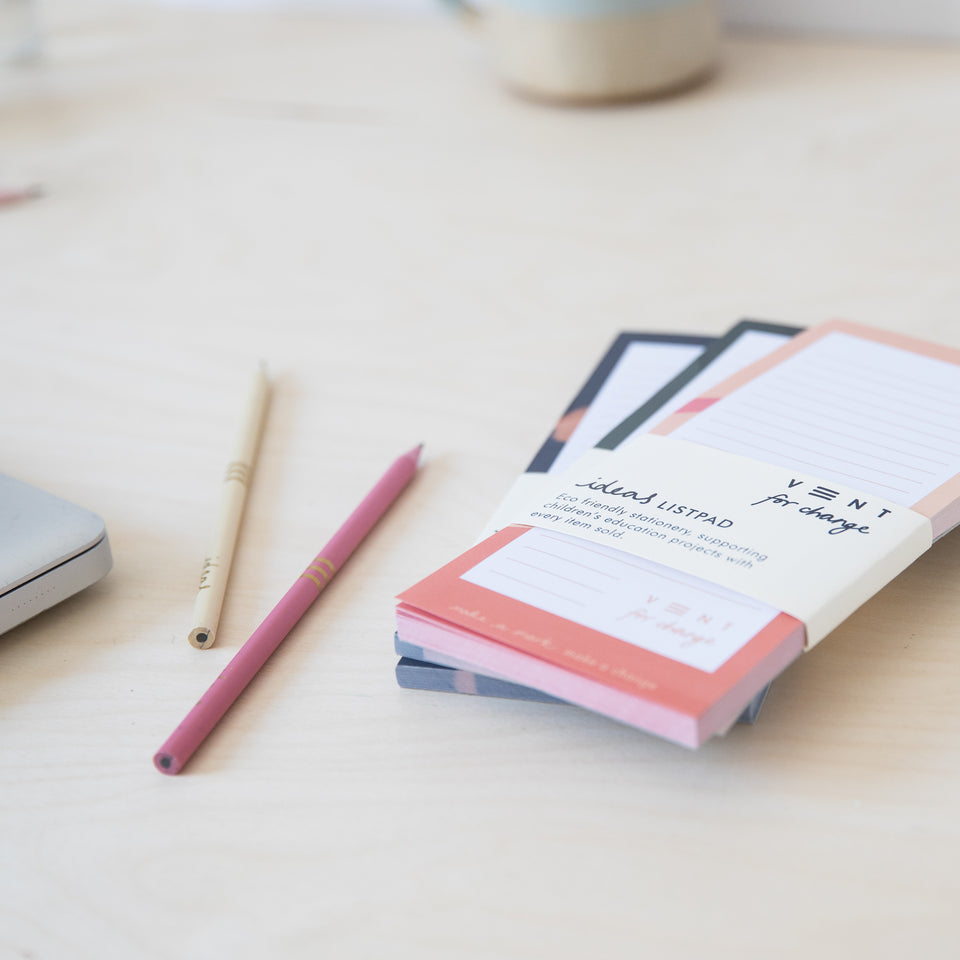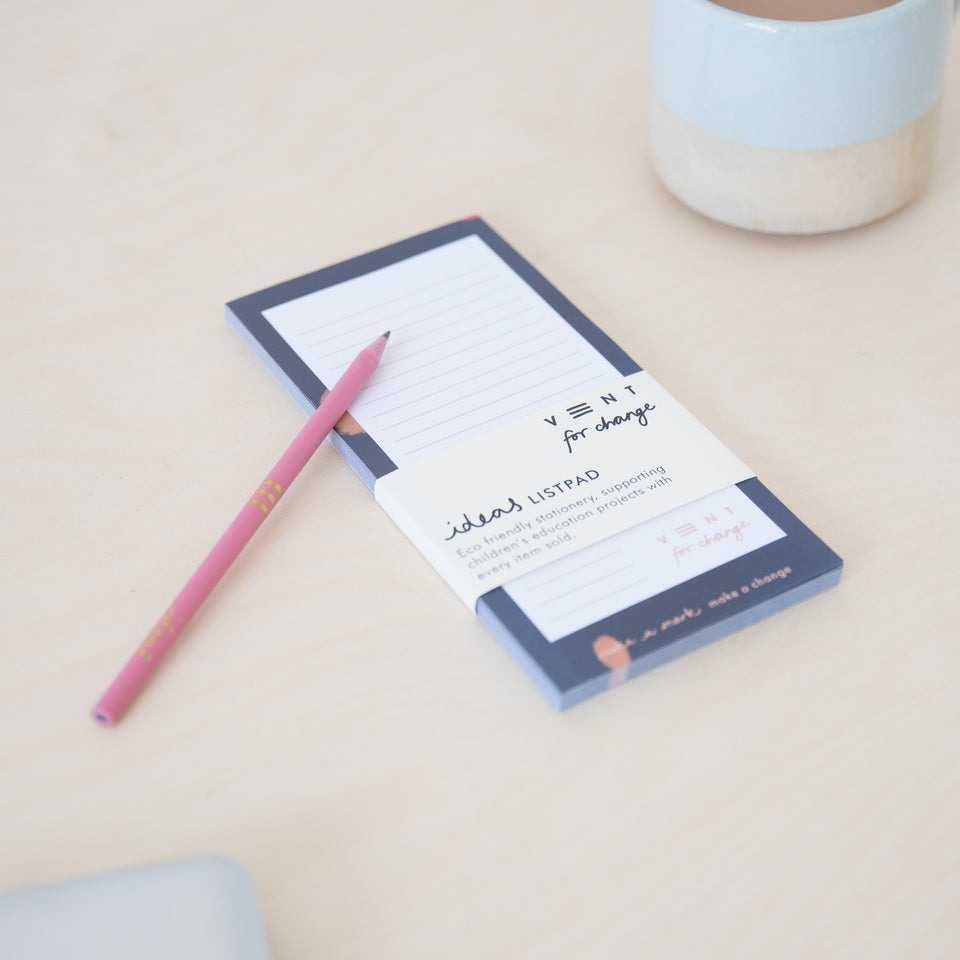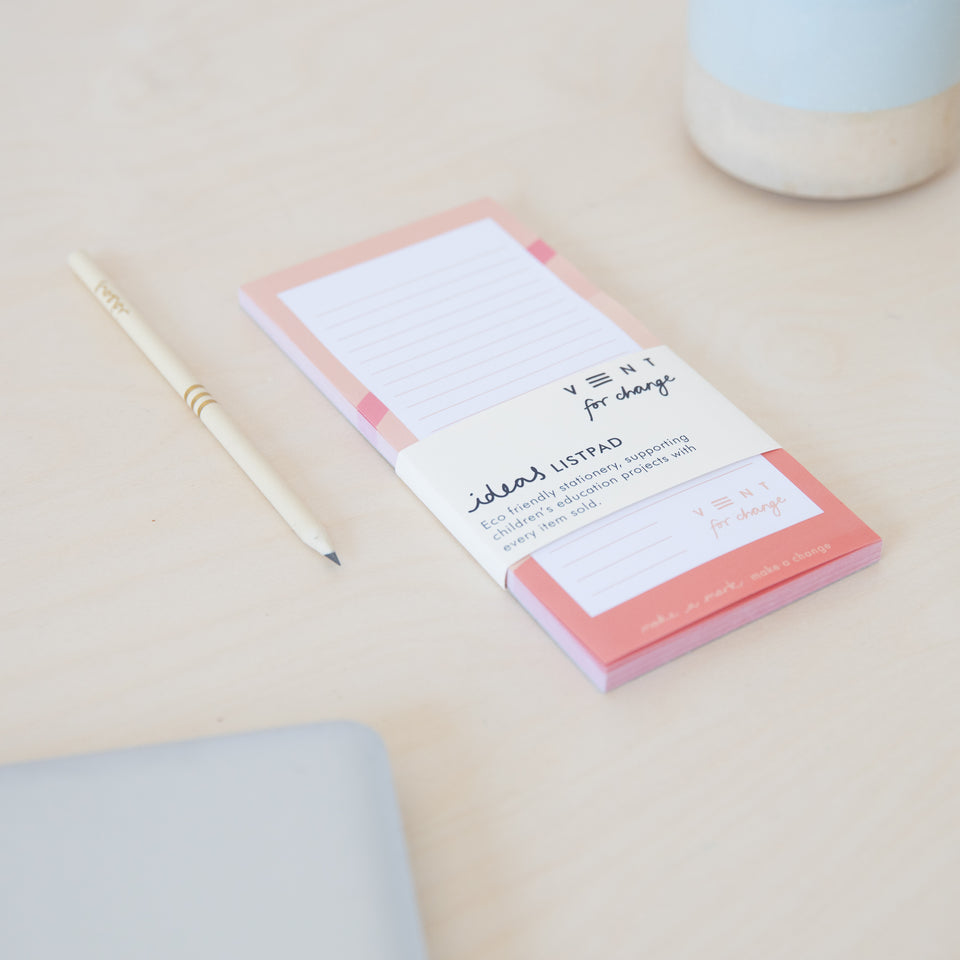 Lined Listpad / vent for change
Use this sustainable listpad to write down groceries lists and feel good, because it is made from 100% recycled paper. 
. Format: 9,7 x 21 cm
. 100% recycled paper
. lined paper
. 50 sheets
. Available in blue and pink
. Made in the UK
Every VENT list pad sold helps support children's education globally.