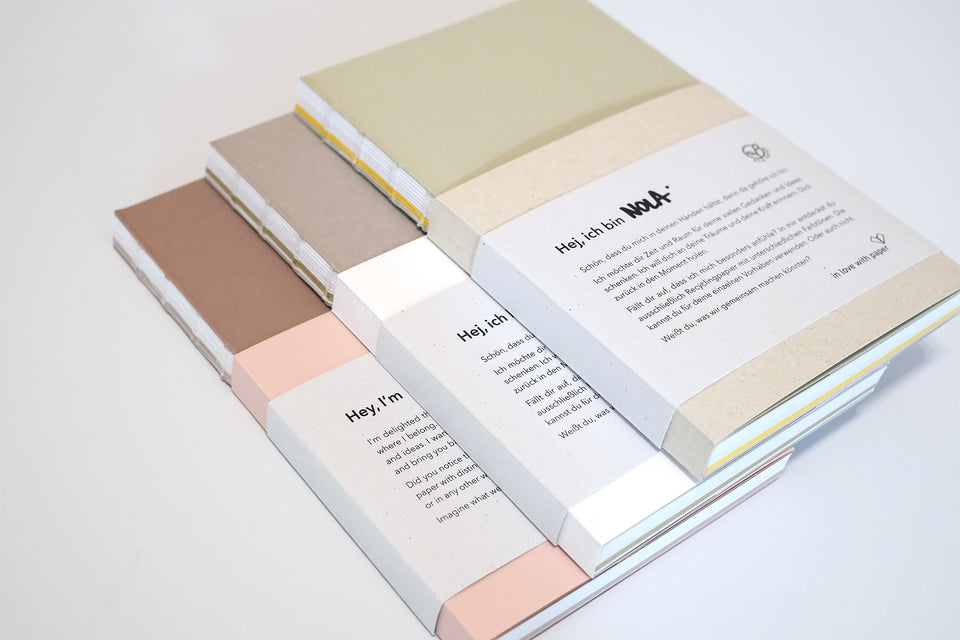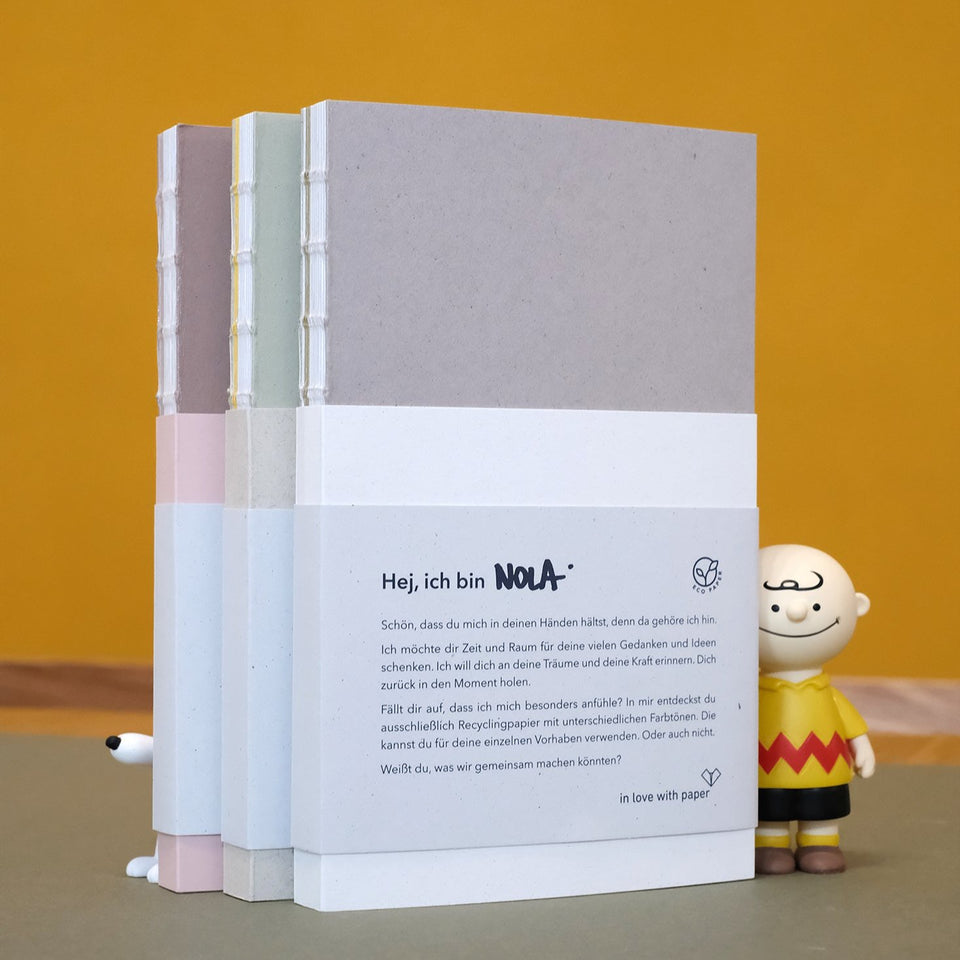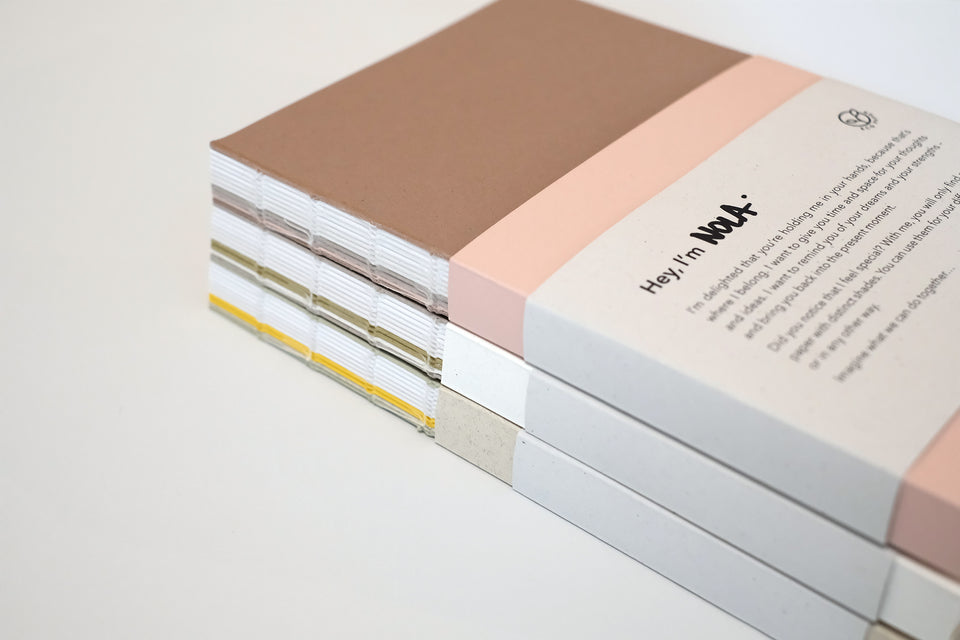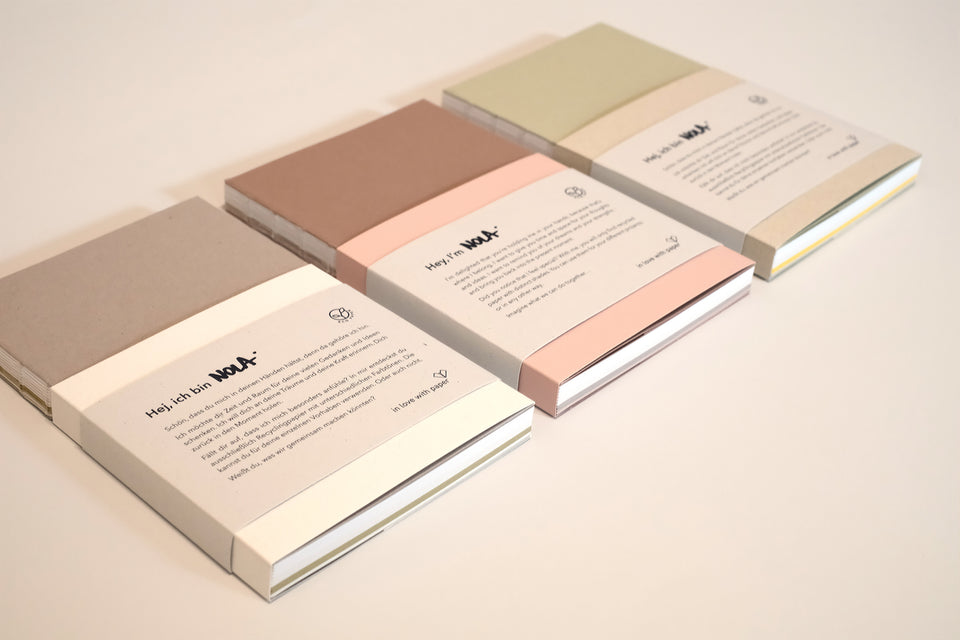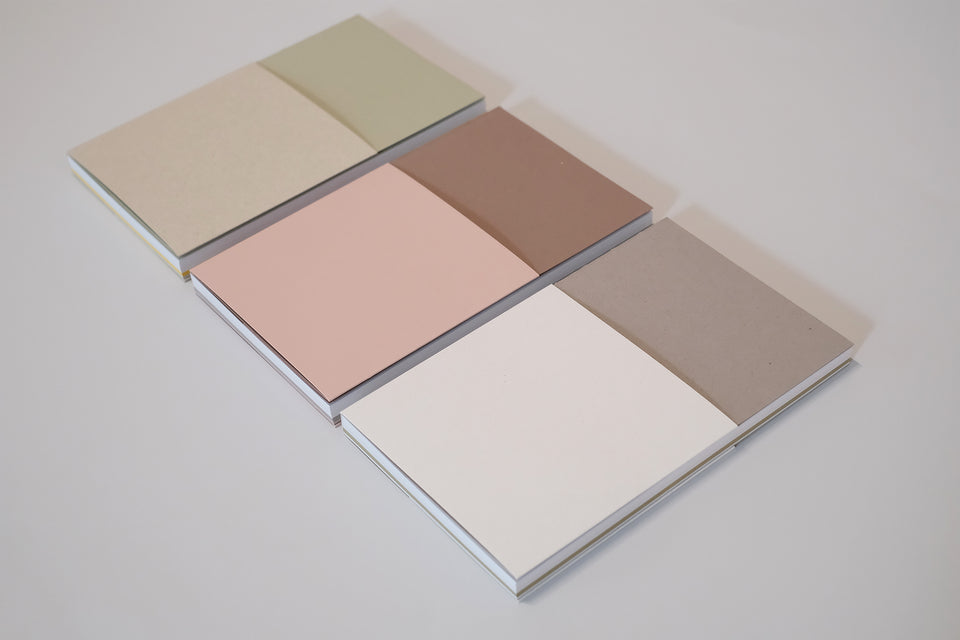 a. Set of all three NOLA notebooks * in love with paper
Get the whole bundle of all three Nola notebooks and save 17 €

All three colours in one pack:
. Fresh Meadow Green
. Dress like an Architect Grey
. Pastry Pink
Nola is our ideating, adventurous, joyous notebook. Nola wants to give you time and space for your thoughts and ideas. She wants to remind you of your dreams and your strengths - and bring you back into the present moment.
Nola is your biggest fan.

Nola features five different recycled design papers that you can use for different projects or in any other way.

Core: four different shades

Cover: two different shades
Size: 13x21 cm
160 Blank pages
Open Spine Binding
Information on the paper in use
Five different coloured threads
Back pocket for postcards, letters, business cards and the like
Blind embossing on the back