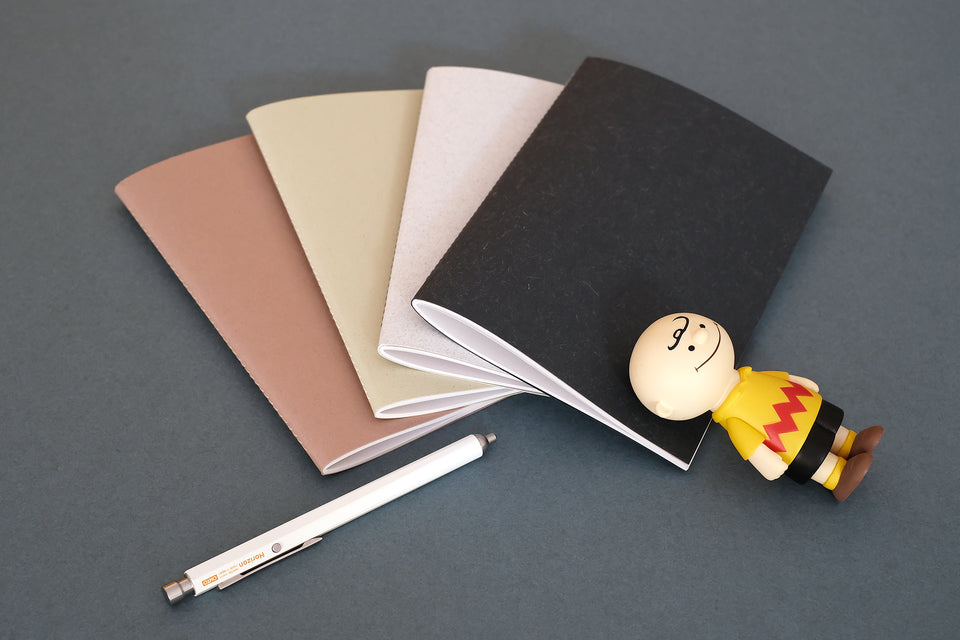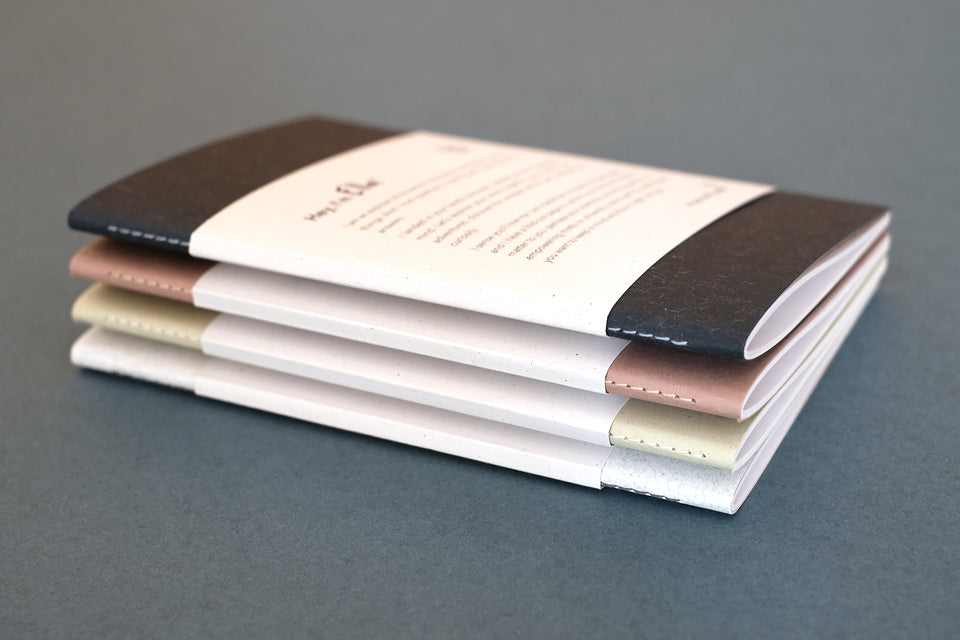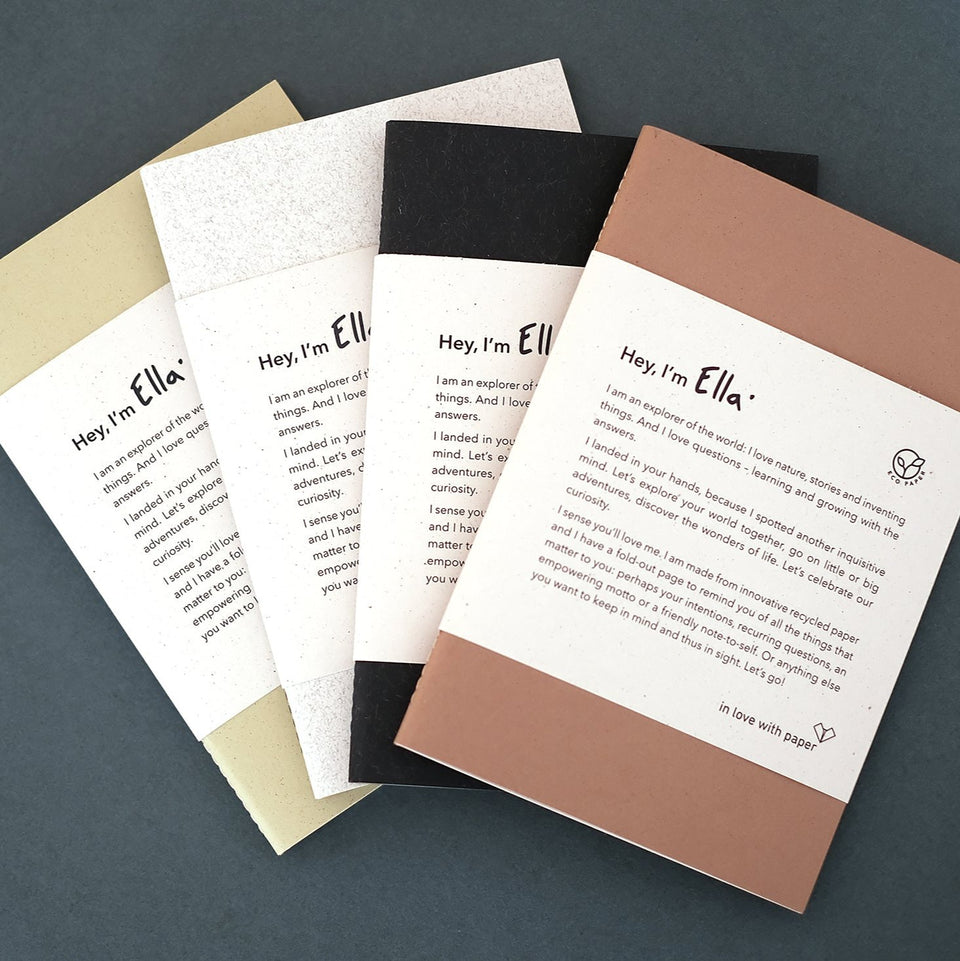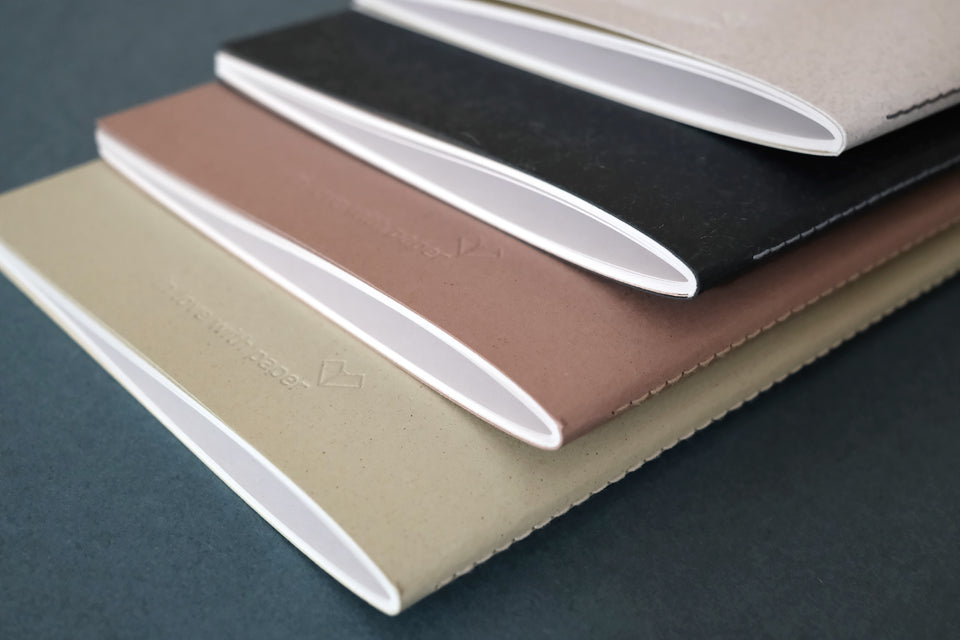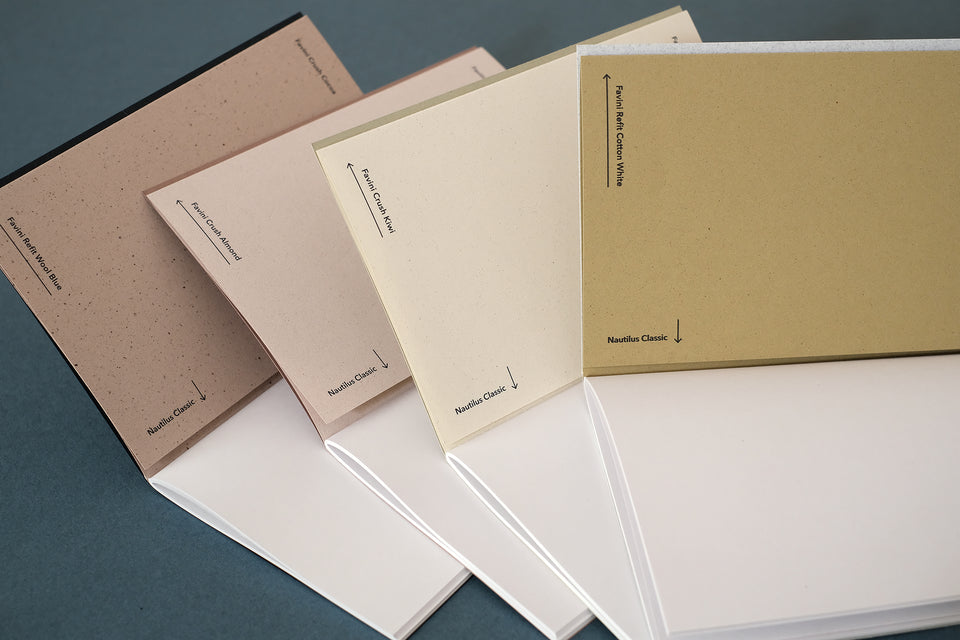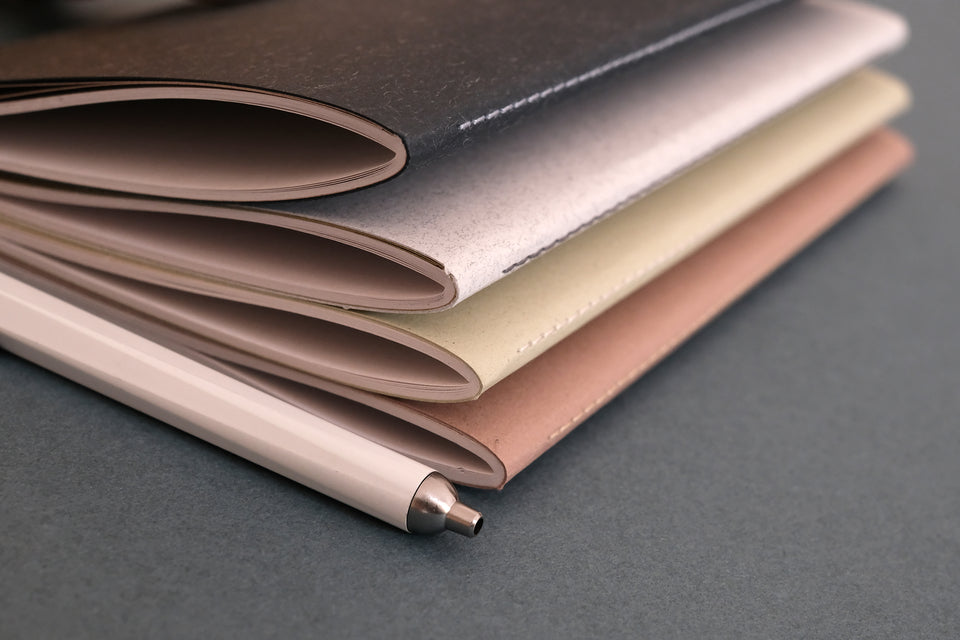 a. Set of all four ELLA notebooks * in love with paper
Get the whole bundle of all four Ella notebooks and save 15 €

All four colours in one pack:
Sea Blue
Leaf Green
Cloud Light
Earth Almond
Ella is an explorer of the world who loves questions - learning and growing with the answers. Ella is looking for another inquisitive mind to explore your world together and celebrate your curiosity.

Ella is made from innovative upcycling paper with a fold-out page to remind you of things that matter to you: perhaps intentions, recurring questions, en empowering motto or a friendly note-to-self.
Or anything else you want to keep in mind and thus in sight.
All four notebooks feature different coloured fold-out pages and sewing threads:
Sea Blue + cocoa brown fold-out page + light blue thread
Leaf Green + light yellow fold-out page + cream white thread
Cloud Light + olive fold-out page + dark grey thread
Earth Almond + light lilac fold-out page + beige thread
Size: 12x18 cm
48 Blank pages
Saddle Sewn Binding
Information on the paper in use
Four different coloured threads
Blind embossing on the back