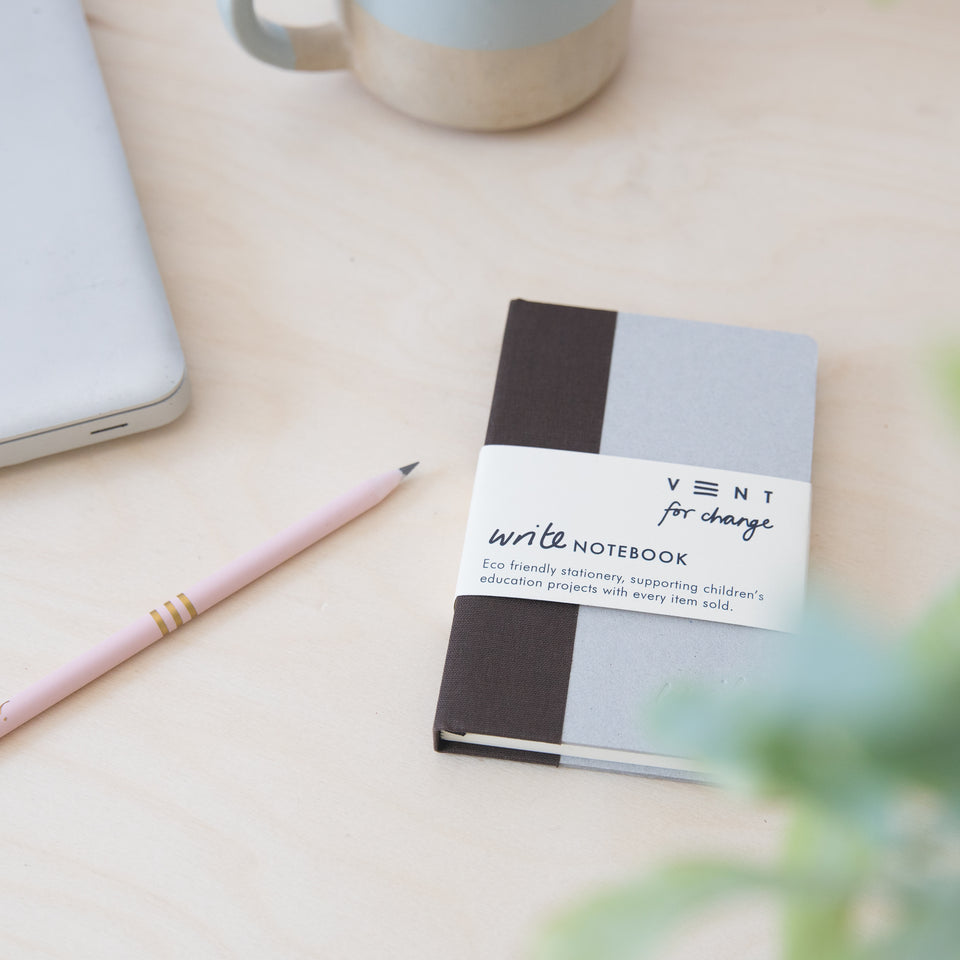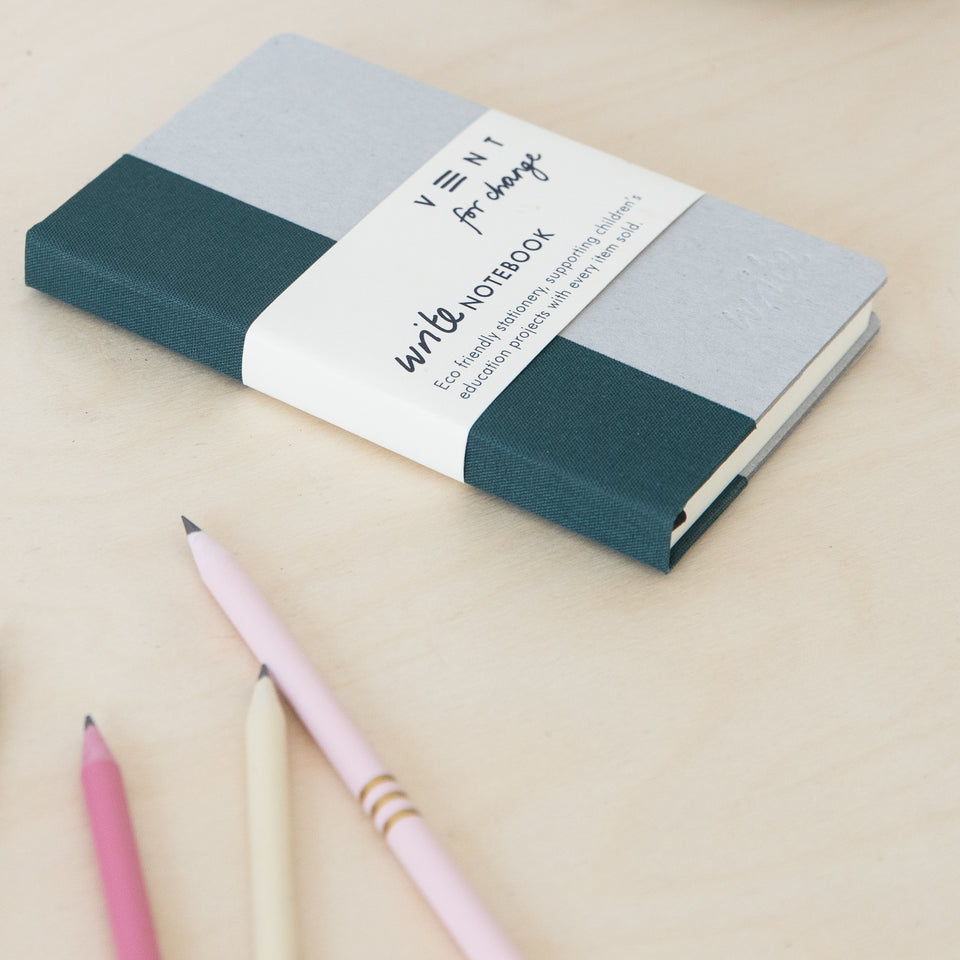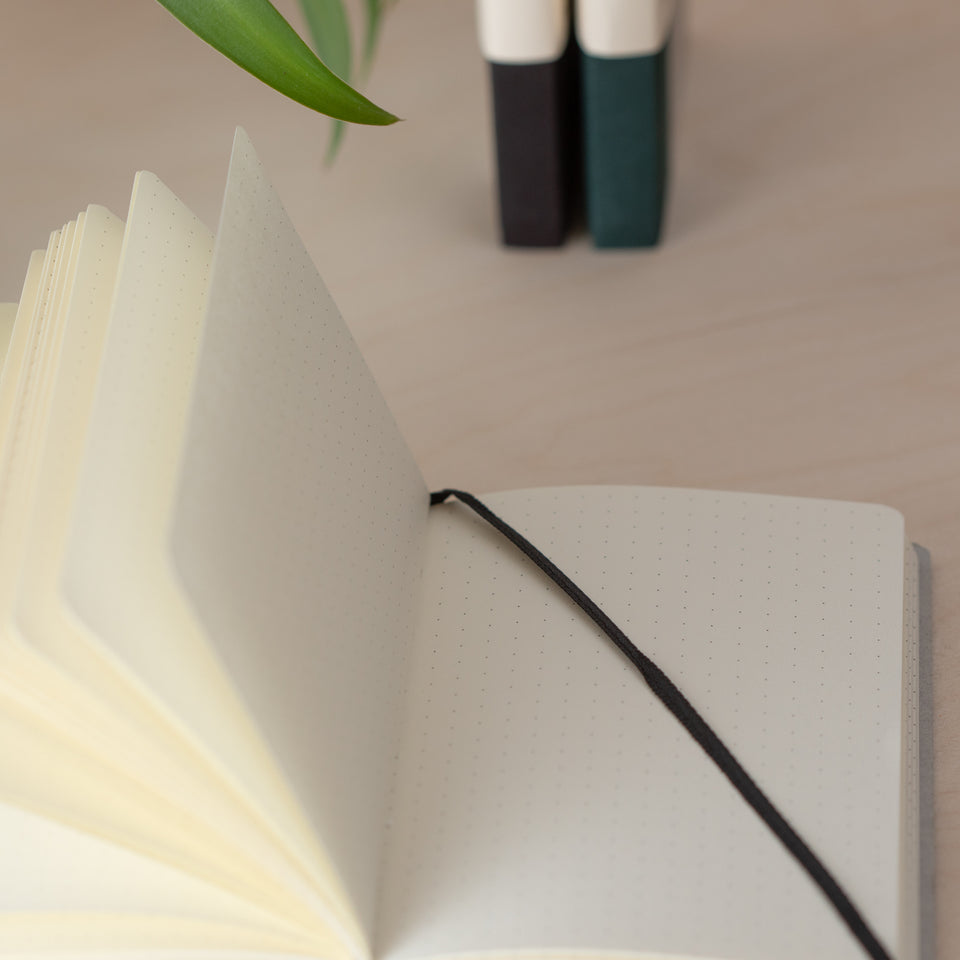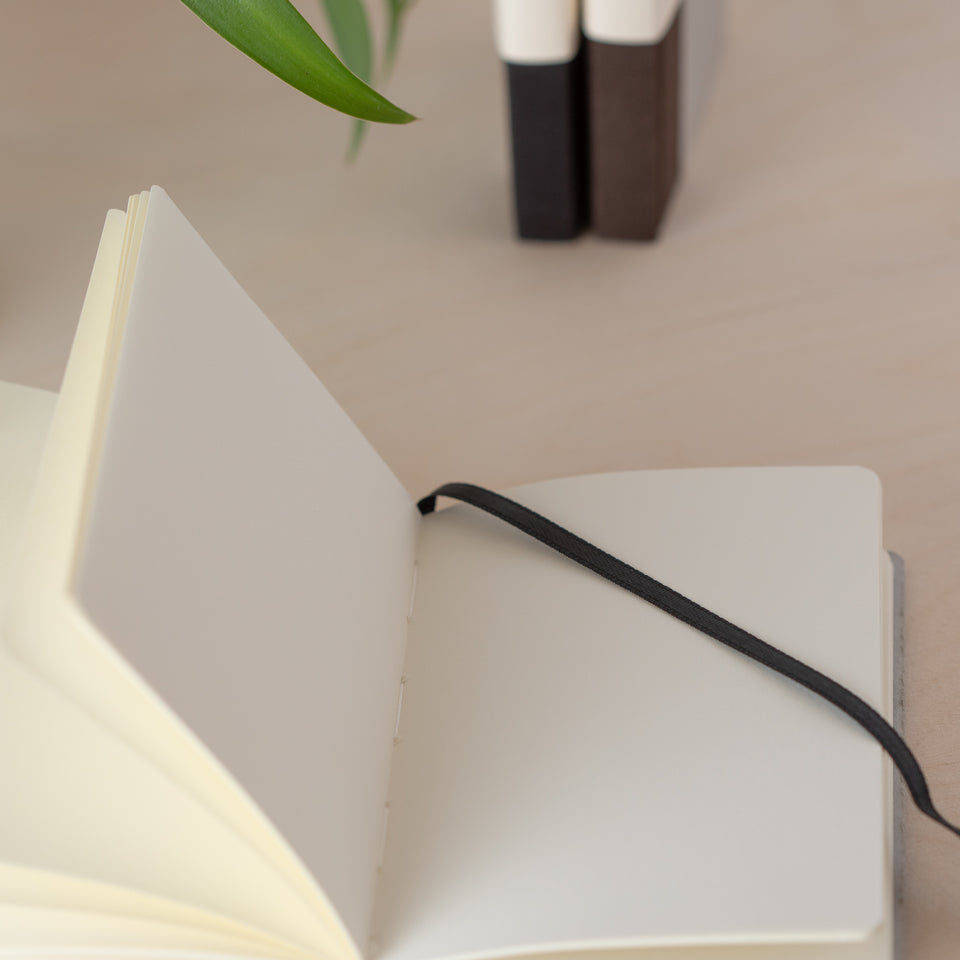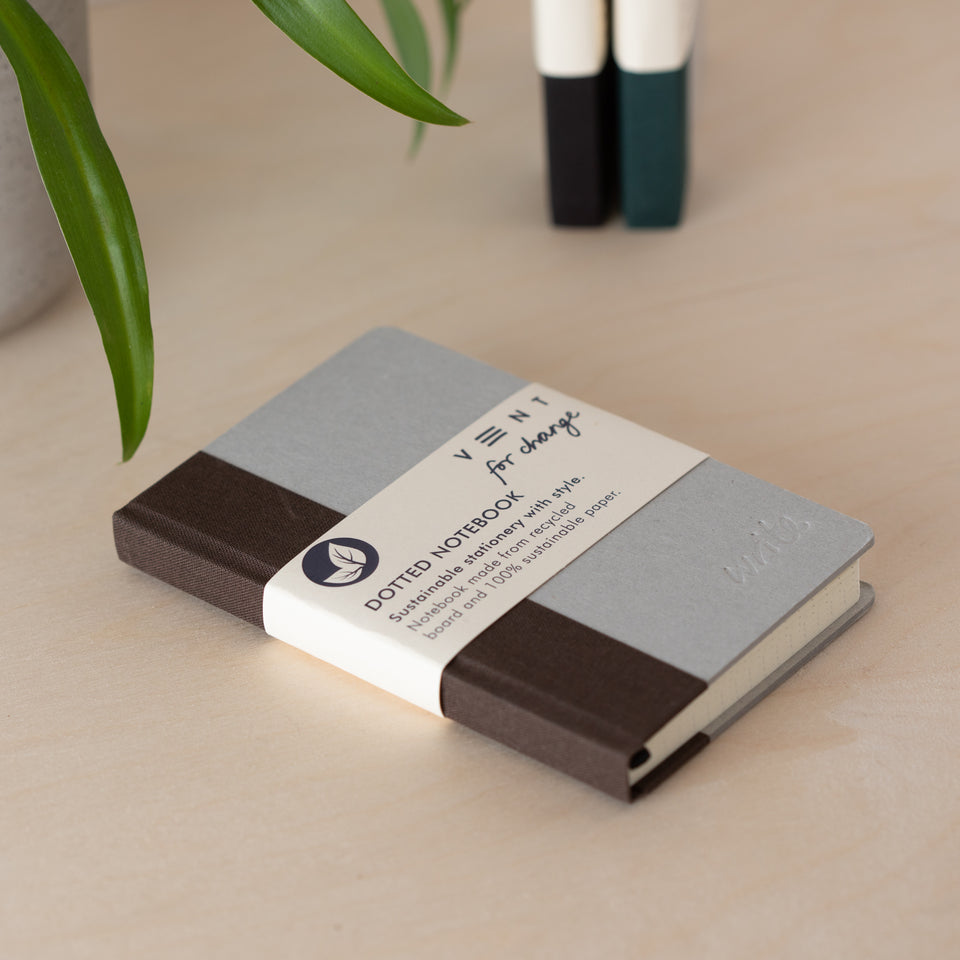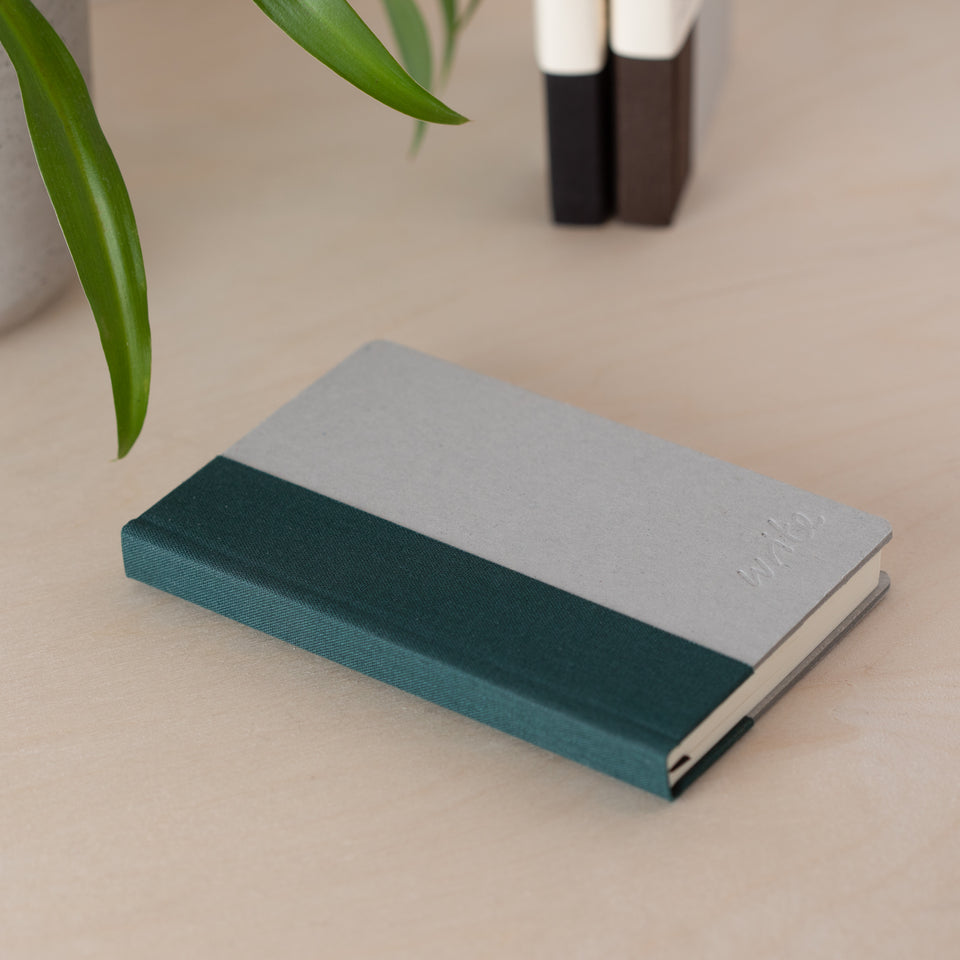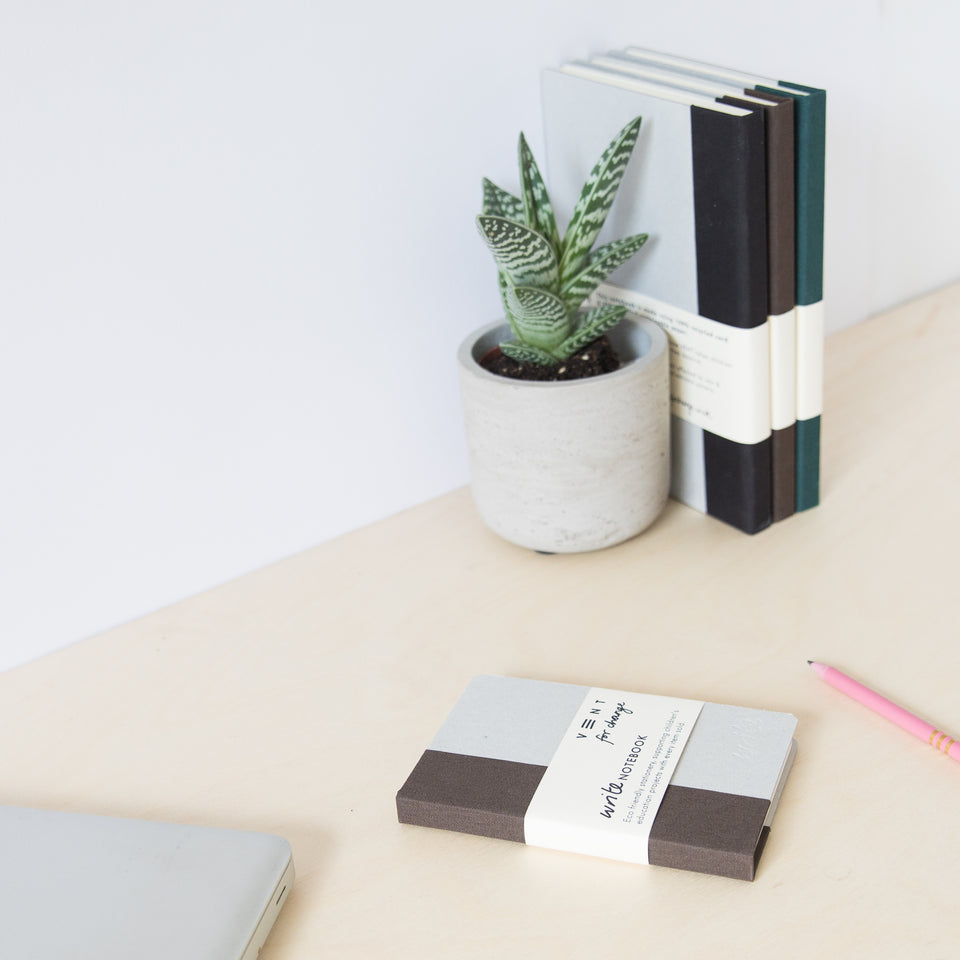 Pocket Notebook with recycled cardboard / vent for change
This sustainable pocket notebook made from recycled cardboard and its pretty embossing fits in every pocket. 
. Format: 9,5 x 14,5 cm (slim A6)
. 192 pages
. 80g
. blind embossing on the front cover
. blank or dotted pages
. Brown: dotted pages
. Green: blank pages
. 100% recycled covers with green / brown linen spine support
. black ribbon page divider
. Also available in A5
. Made in the UK
Every VENT notebook sold helps support children's education projects worldwide.