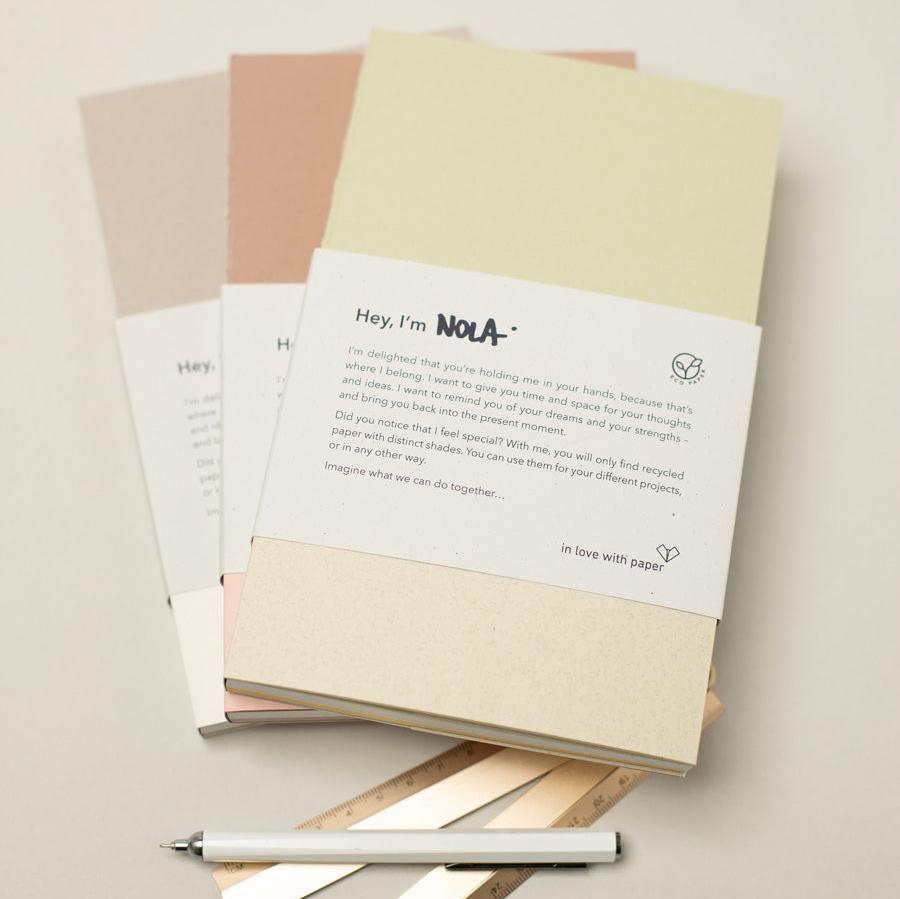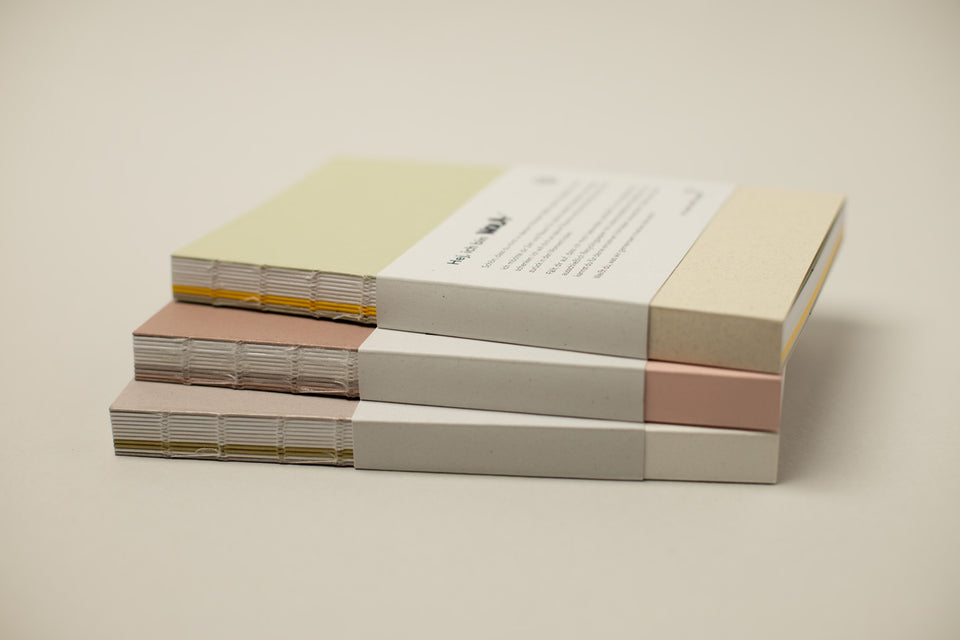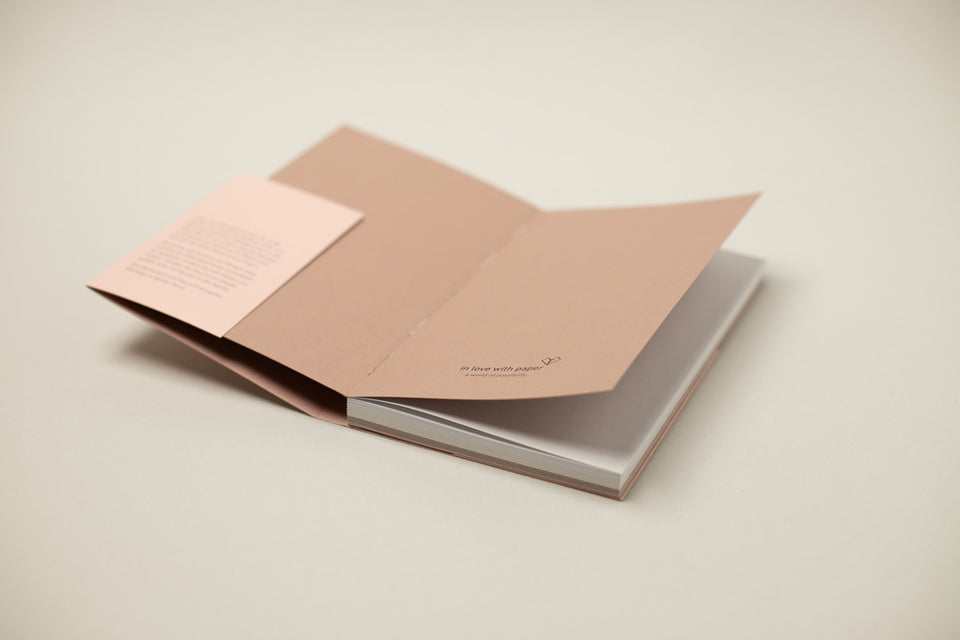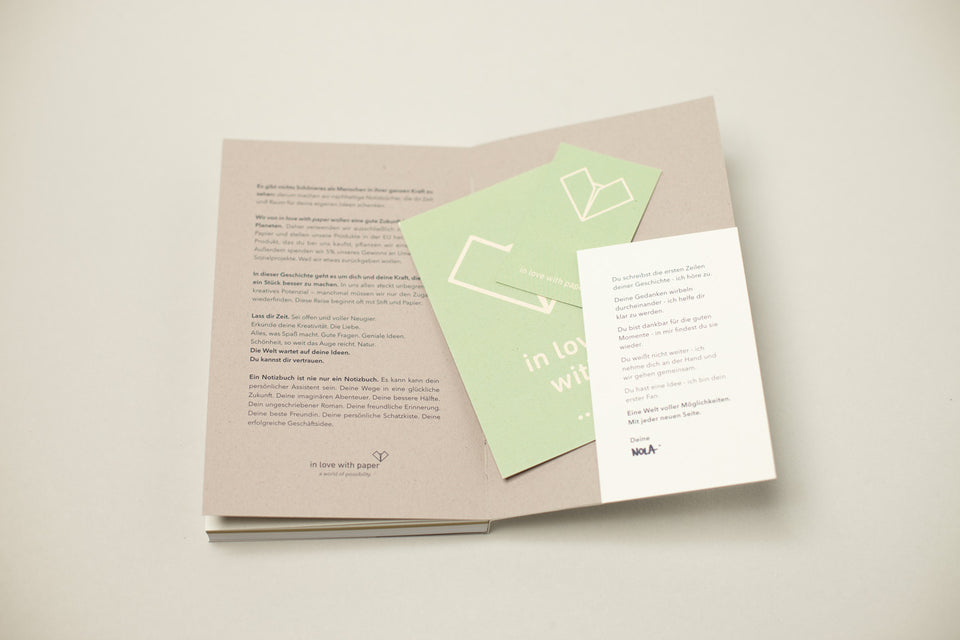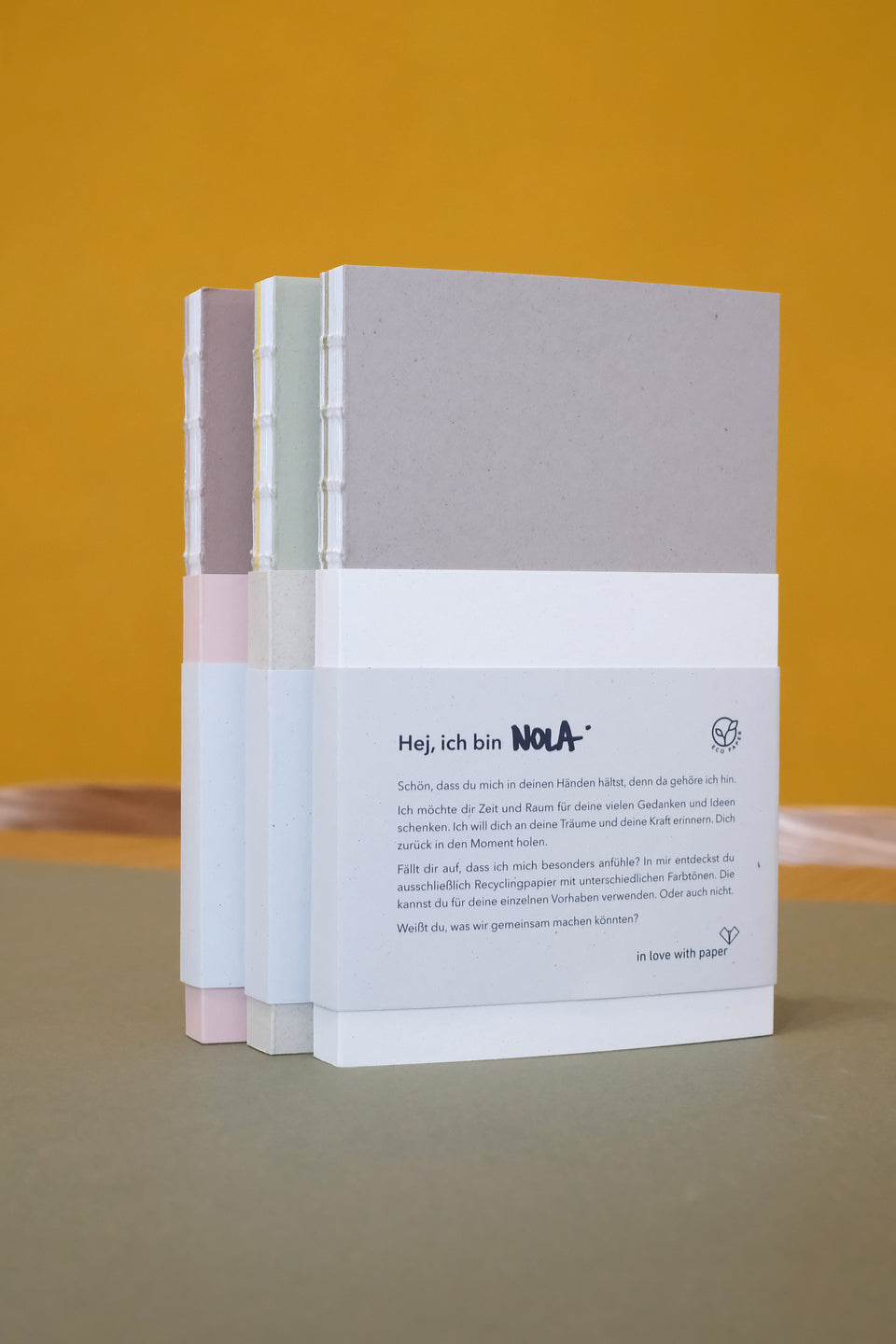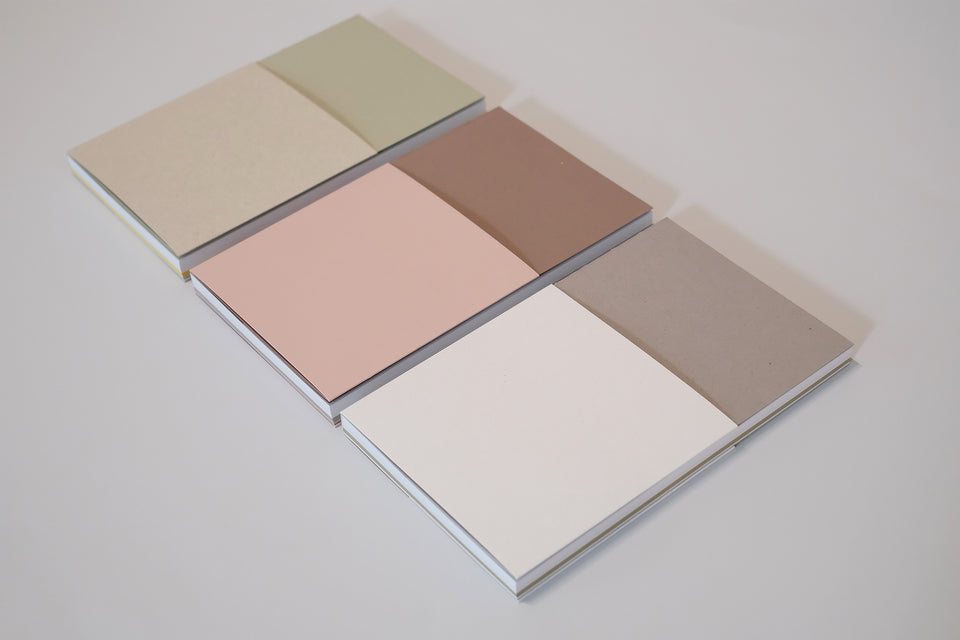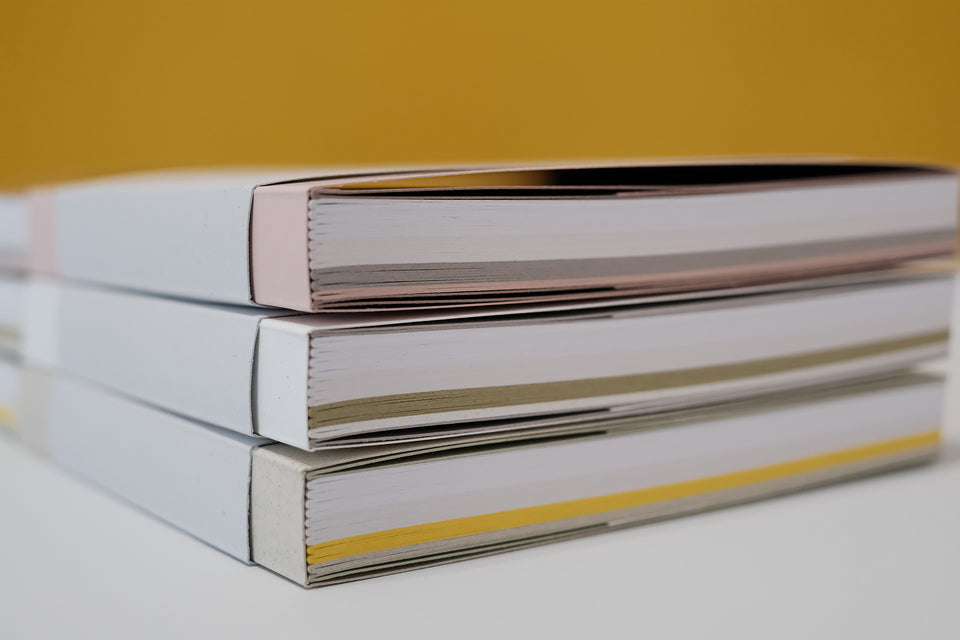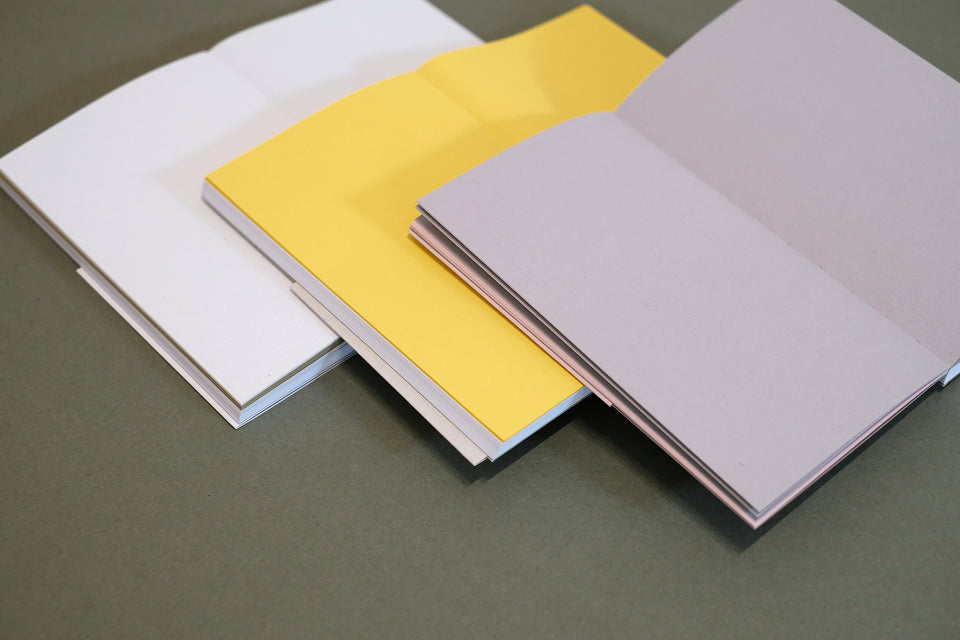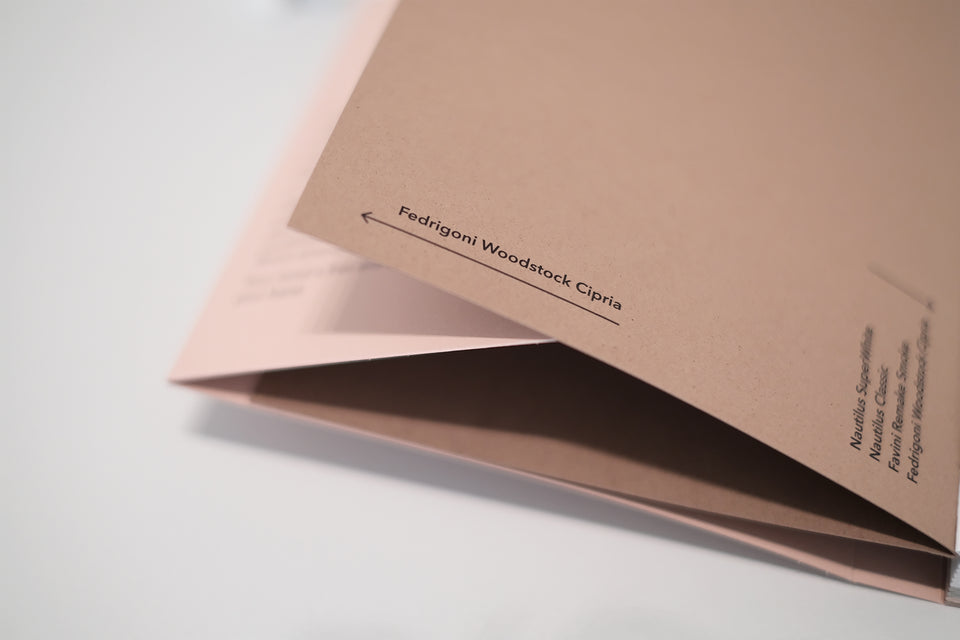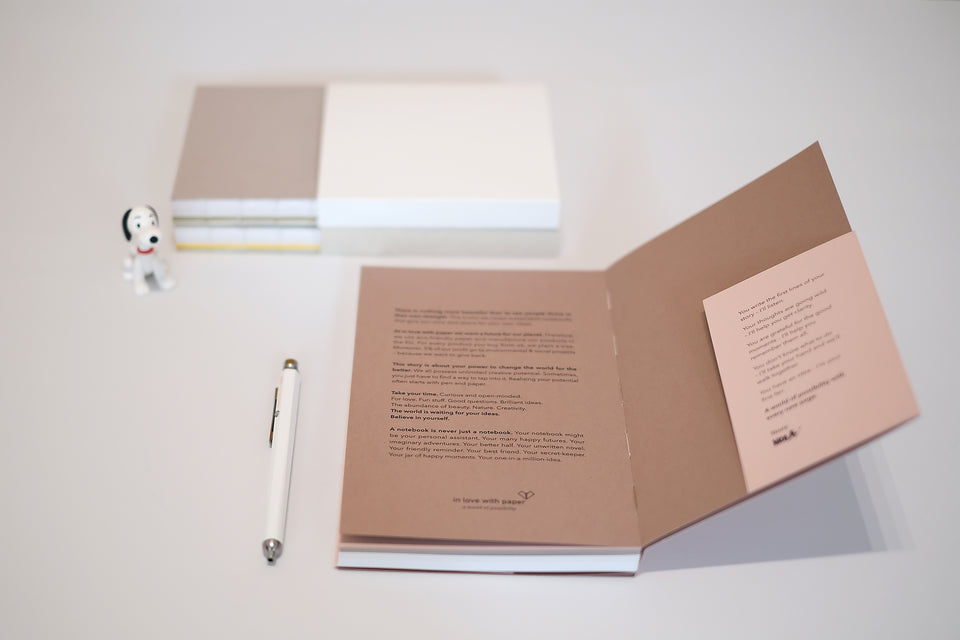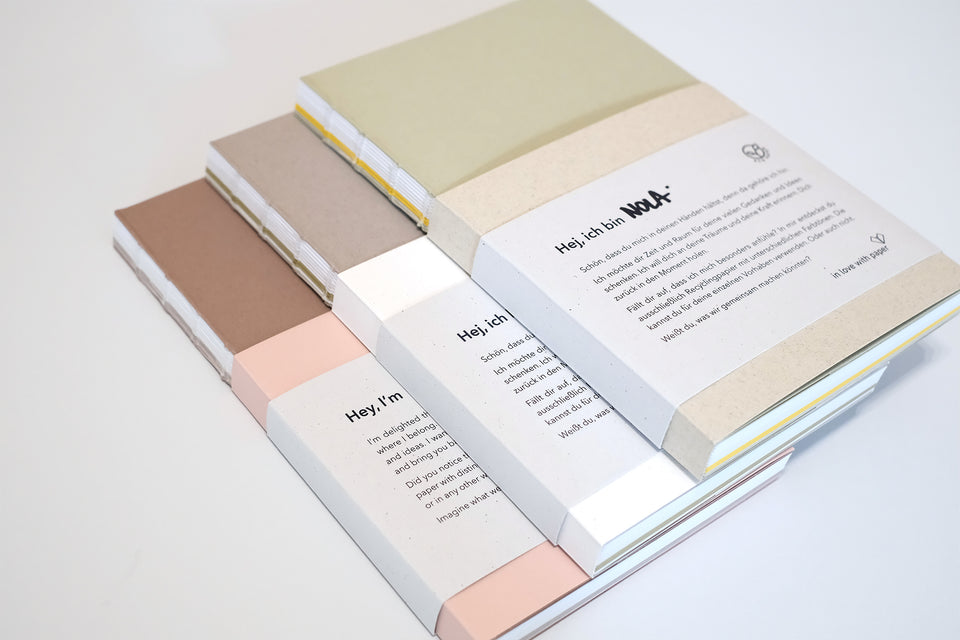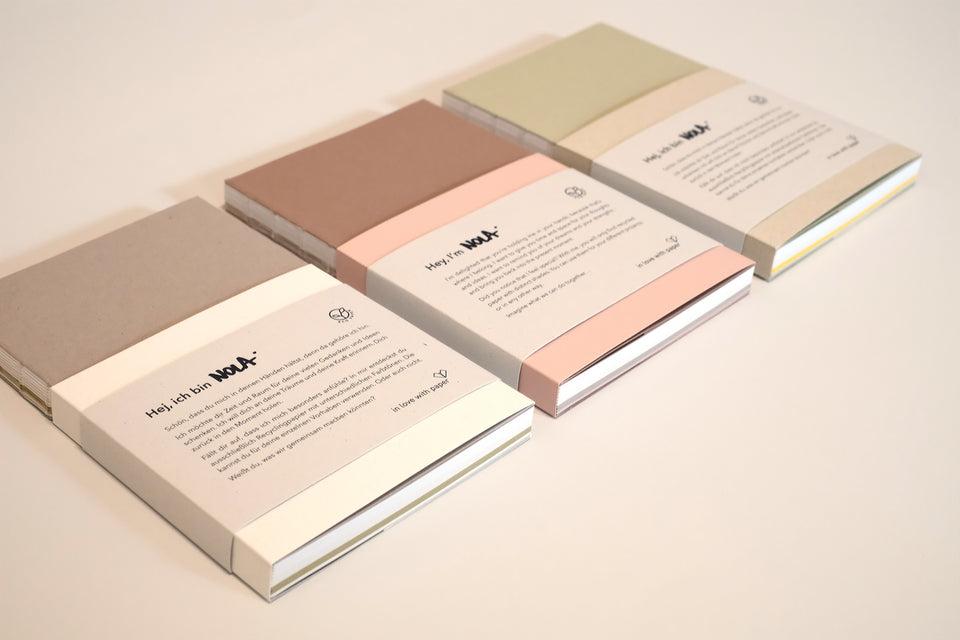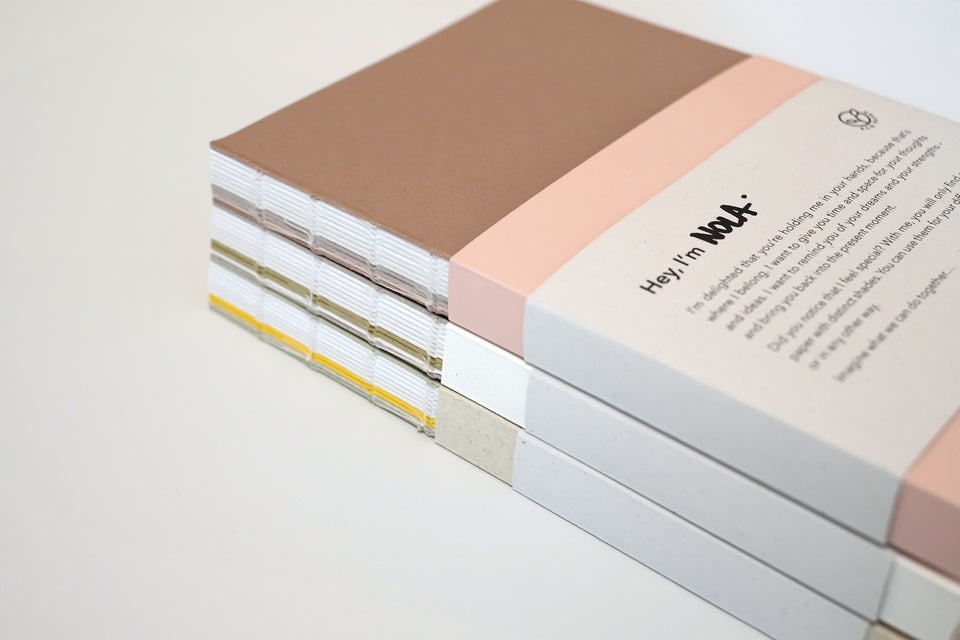 a . Notebook Nola * in love with paper
Introducing Nola: Your Passport to Inspired Ideas
Nola proudly stands as the inaugural masterpiece within our series of sustainable notebooks.
Meet the embodiment of creativity, curiosity, and joy. Nola isn't just a notebook; she's your companion in ideation and adventure. She's here to carve out precious moments for your thoughts and visions, to rekindle your dreams and fortify your strengths, while grounding you in the present.
Nola champions your aspirations, cheering you on at every step.
Choose from our curated palette of three enchanting hues:
Fresh Meadow Green
Dress like an Architect Grey
Pastry Pink
Nola unfolds a world of possibilities with five distinctive recycled design papers, each a canvas for diverse projects and pursuits:
Core: Four captivating shades
Cover: Two exquisite hues
Dimensions: 13x21 cm
Embrace 160 blank pages.
Experience the elegance of Open Spine Binding, a testament to our dedication to thoughtful craftsmanship.
Delve into the essence of the paper itself, an exploration of texture and quality that sets Nola apart.
Enhancing both form and function, Nola boasts five vividly colored threads.
And not to forget, Nola's practicality extends with a discreet back pocket, perfect for preserving postcards, letters, business cards, and all things noteworthy.
Feel the Nola difference with a delicate blind embossing on the back, a touch of sophistication that reflects our commitment to elevated design.
Elevate your creative journey with Nola – where every page is an invitation to explore, ideate, and thrive.
#NolaNotebook #InspiredIdeas #SustainableCreation #ElevatedCraftsmanship