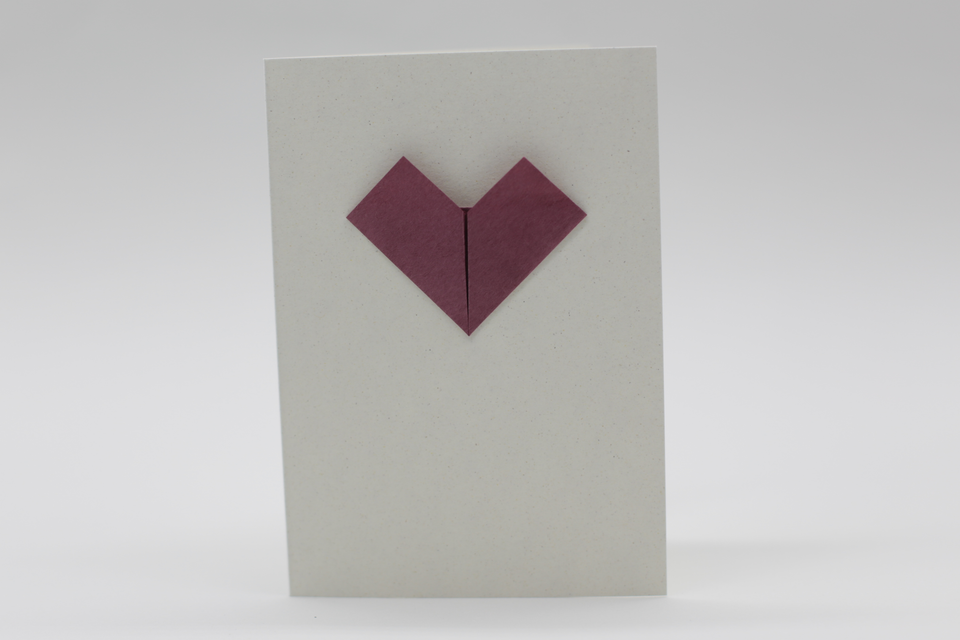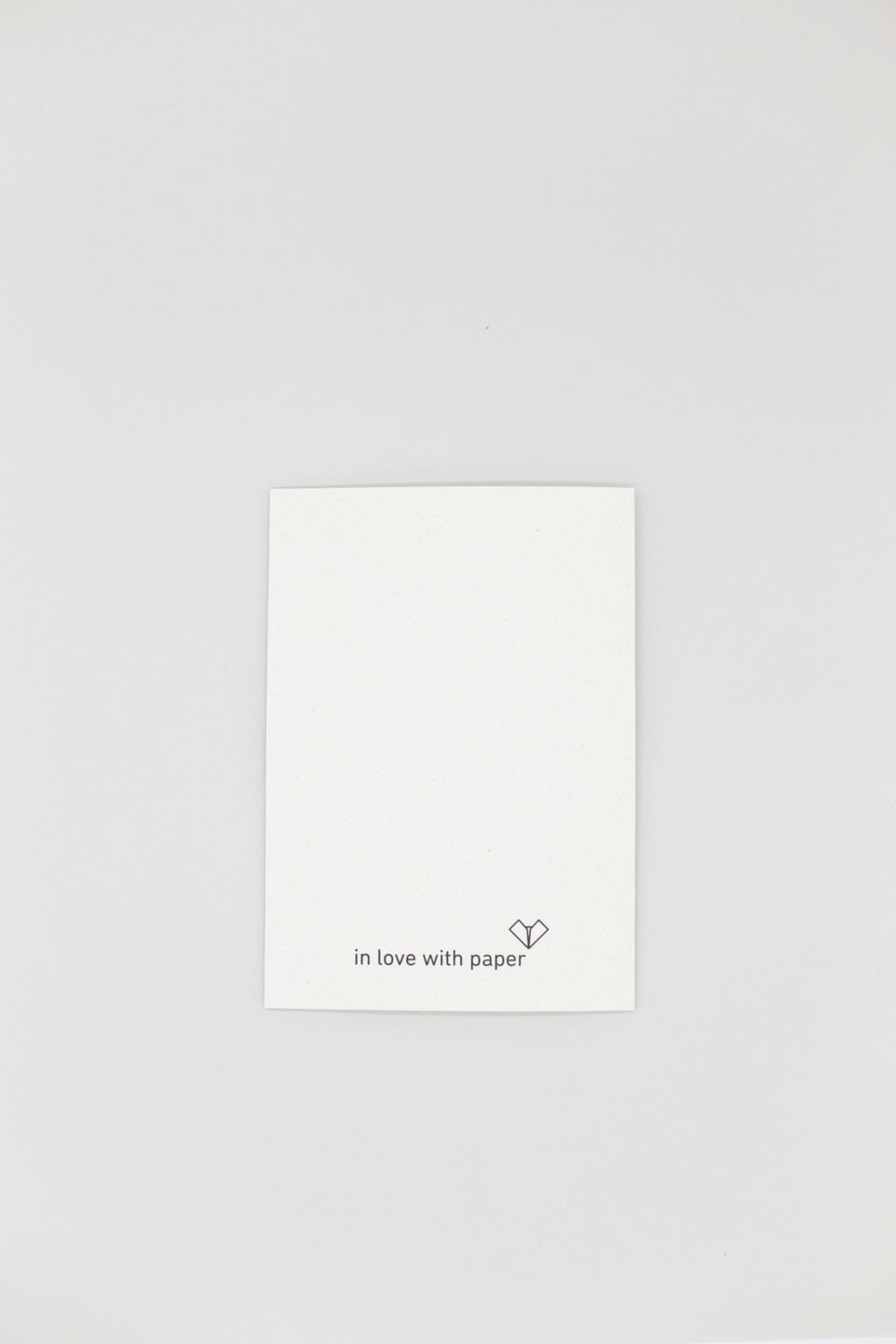 a. Greeting card with origami heart * in love with paper
15
Each card comes with an envelope and features a n origami heart that is not only the logo of our brand, but was handmade by us with love.
The heart comes in different colors. 
The card paper was upcycled from residues of Barilla's noodle production in Italy. 
Are you curious what it feels like to write on upcycled pasta?
Details:
Format: A6
Paper: Favini Crush Corn 250g
Origami heart: handmade from original Japanese origami paper
Made in Vienna with love